Our innovative products have been protecting people at work, in sport and during leisure pursuits since 1926. Any company that wants to protect people has to take responsibility. It is precisely this mission that gave rise to our pledge to act not only sustainably, but also with social and environmental responsibility.
As a result, our mission of protecting people encapsulates more than just physical safety. As a group, our goal is to provide all of our employees, customers and business partners with holistic protection in an ecological, social and economic context. This is what the sustainability claim protecting planet stands for – it is a group-wide concept that redefines sustainability within the uvex group:
­
Managing Partner of the uvex group
Michael Winter
"protecting people is our mission. protecting planet is the natural continuation of this mission when it comes to treating people, society and nature responsibly. With protecting planet, we have created a label that offers maximum transparency and information about our sustainability activities: from resource-saving products and innovative measures in our factories through to social commitment and social projects."
At the uvex group, this philosophy is lived out in a whole host of business segments and is integrated in all processes – after all, this is the only way that we can credibly communicate our commitment to greater sustainability on an external level. For this reason, the uvex group reviews, evaluates and optimises every step along the supply chain in order to produce the most sustainable product possible at the end.
Our sustainability promise
The new "protecting planet" sustainability label makes the uvex group's sustainability activities visible to the outside world. It denotes products which can be classified as especially sustainable – from development and production all the way through to packaging and sale. Using the "little flag", which we developed on the basis of our uvex logo, we communicate in black and white which sustainability aspects were particularly taken into account in the development of the product.
The label can be found on both the product and packaging as well as on trade fair stands and in catalogues, for example. The label is also used across all group brands. In the long term, the plan is to extend use of the label to cover additional activities, measures and products. However, for now, protecting planet is only being used in conjunction with a small selection of highlight projects.
In this way, the aim is for the uvex group to substantiate its sustainable commitment and raise awareness of the importance of ecological, social and economic business practices. Because for the uvex group, one thing is clear: when it comes to sustainability, there is still more that we can do.
The uvex group communicates its objectives in these three core areas:
Ecological. Social. Economical.
Ecological.
protecting planet…  
Social.
protecting planet …
Economical.
protecting planet …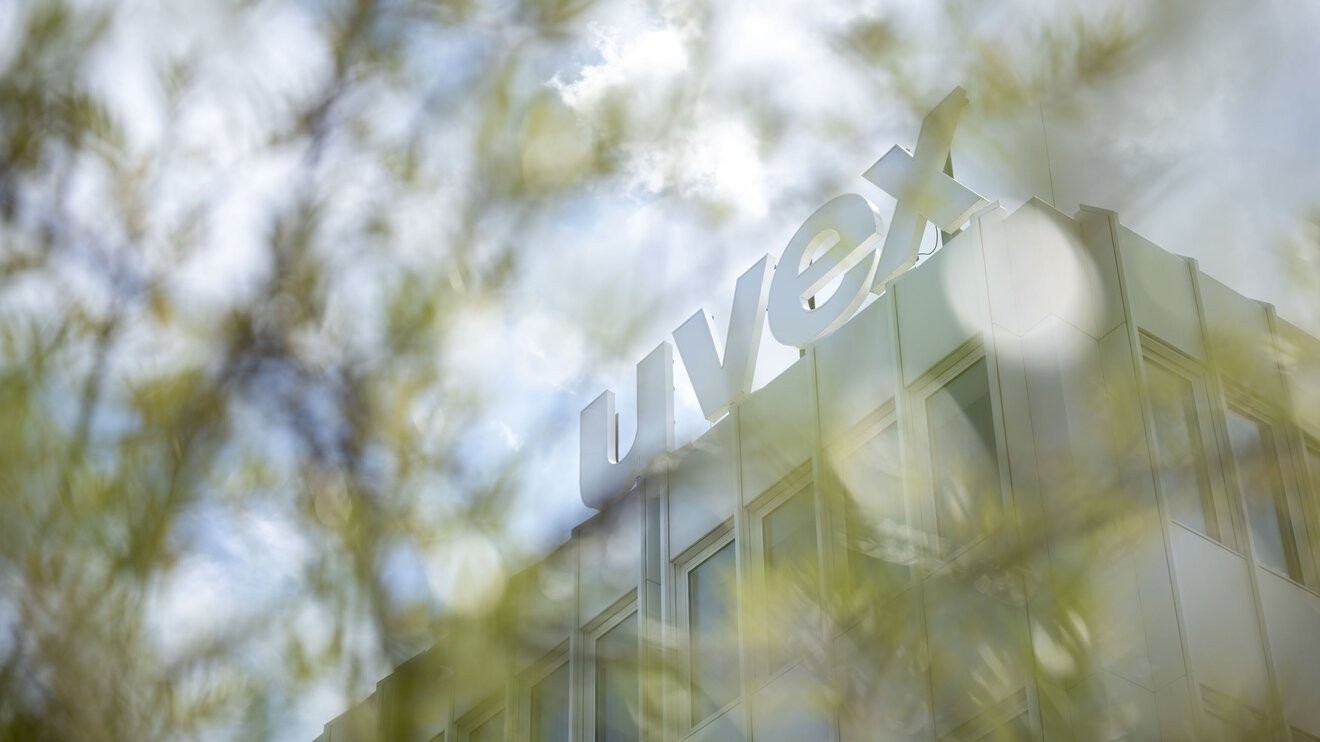 Sustainable products for work, sports and leisure
More about our sustainable products
protecting planet is more than just a label for uvex. Based on the brand claim protecting people, it becomes a promise to responsibly incorporate the three sustainability pillars of ecology, economy and social issues into all actions in all areas of the company.
That's why uvex holistically tests, evaluates and optimizes all steps along the value chain, at the end of which is the most sustainable product possible. Innovative work protection from head to toe or the perfect combination of performance and design for sports and leisure - our uvex safety, uvex sports, ALPINA and Filtral brands offer sustainable protection for every activity/use.