It has been a long journey from the company's humble beginnings in a suburb of Fürth to its present status as a major international group. uvex's history has been characterised by difficult times, by long years of war and economic depression, but also by dynamic years of development and other highly successful periods.
The oft-quoted maxim "think global, act local" has been our guiding principle and embodied our aims since long before words such as "globalisation" and "global player" emerged as mainstream concepts.
Philipp M. Winter, born in Fürth im Wald on 3 May 1898, attended Fürth High School in Bavaria. After the First World War, he started his career as an export businessman, concentrating on Portugal and Spain.
After establishing a small distribution company in Barcelona, he returned to Fürth, Bavaria, and founded the "Optische-Industrie-Anstalt Philipp M. Winter", which was a handcraft-oriented establishment in Fürth/Poppenreuth.
1936
uvex products at the Olympic Games
Philipp M. Winter equipped a number of athletes with safety eyewear at the 1936 Summer Olympics.
After successfully mastering the challenges of the early years, the premises soon became too small and the company moved to Salzstrasse in Fürth, which remained the headquarters for many years.
1956
The uvex brand is born
Consumer products require distinctive brands and brand management.
Rainer Winter coined the "uvex" brand name, based on an abbreviation of the quality seal for lenses – Ultra Violet EXluded. From this moment on, all sports and leisure products were and still are sold under the uvex brand.
Many top athletes place their trust in the uvex brand!
Gabriele Grau, daughter of Rainer Winter, joins her father's company in 1981. Now two generations are active there.
Michael Winter joined the company in 1987 as Junior Product Manager Motorsport for the uvex sports group.
In 1995, he took over the management of uvex sports in the two-wheeler sector (motorsport and cycling).
In 1967, the uvex group started selling stylish sunglasses to retail under the Filtral brand.
In 1980, the subsidiary Alpina is founded in Derching, Bavaria.
In 1986 Profas Gmbh was founded - today uvex safety gloves.
In 1987, laservision was founded as a joint venture and has been wholly-owned by the uvex safety group since 2004. The company has achieved global success with technologically advanced laser protection products.
After 12 years uvex sports, Michael Winter became the Managing Partner of uvex Winter Holding, with responsibility for sales totalling EUR 360 million and approximately 2,200 employees worldwide.
In 2001, uvex acquired the product specialist for safety shoes "Heckel", which still operates as an independent brand.
The uvex academy was founded as the first privately managed training centre in the field of occupational safety and personal protection equipment (PPE).
2009
Products for equestrian sports
uvex sports launched the new equestrian product range. Athletes including Ingrid Klimke and Isabell Werth now wear uvex.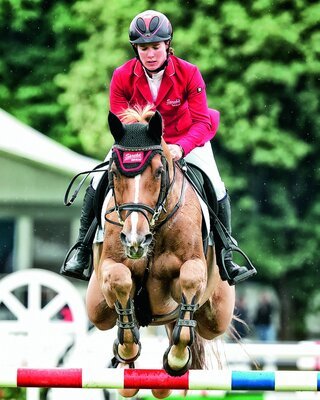 2009
Brand of the century
uvex received the "Brand of the century" accolade for its concentrated and consistent brand management of the ski goggles.
2014
Gold medals in Sochi
Most successful Winter Olympics ever in Sochi for uvex: 62 medals and 450 athletes, including Felix Neureuther, Marlies Schild, Felix Loch and Anna Schaffelhuber for Alpina.
2016
Big birthday for the uvex group
90 years of protecting people.
In line with this philosophy, the family-owned company based in Fürth has been synonymous with the best-possible protection for sports, leisure and the workplace for 90 years.
2016
Shareholding in HexArmor
uvex safety group acquires a holding in the American company HexArmor®. This strategic investment marks the return of uvex's personal protective equipment to the U.S. market after an absence of 20 years.
2018
Olympia in Pyeongchang
Look for a winner - 3 ski helmets and goggles, specially developed for and worn by the Creme de la Creme of Alpine Ski Racing at Olympia 2018 in Pyeongchang. 277 international uvex athletes compete at the Winter Olympics and win 11 gold, 10 silver and 12 bronze medals.
2020
Rainer Winter Foundation
Founded in 1980, the Rainer Winter Foundation based in Fürth celebrates 2020 its 40th anniversary.
In honor of the 85th birthday of Rainer Winter the city of Fürth dedicates a street to him, the Rainer Winter Weg
2020
Majority acquisition HexArmor®
The uvex group acquires a majority stake in the US company HexArmor®.
2020
Protecting People GmbH
Protecting People GmbH was founded as the fourth subgroup and is responsible for the uvex group B2C brand store as a sales company.
2021
Construction starts in Rednitzhembach
With a symbolic groundbreaking ceremony on September 27, 2021, the uvex group gave the starting signal for the construction of the new logistics and service center in Rednitzhembach, Germany, which is planned to be modern and sustainable.
Filtral's success story began exactly 30 years ago. With their products and services, they have not only conquered a wide variety of markets over the years, but are also constantly leading the way when it comes to quality, innovation, or currently the topic of sustainability.
2021
uvex brand e-shop launch
The launch of the B2C e-shop for private end customers marks another major step in the development of the uvex group's digital business models.
Link to e-shop: uvex-group.shop
2021
uvex and the DSV celebrate 50 years of partnership
uvex has been equipping athletes of the German Ski Association with innovative helmets and goggles for 51 years. Whether young talent or world elite - all athletes from the disciplines of alpine skiing, ski jumping, ski cross and Nordic combined rely on innovative uvex ski helmets and goggles on the slopes and hills of this world.
2022
Building inauguration Neukirchen
uvex sports Austria and ALPINA Austria have been united at one location through the conversion of the building in Neukirchen (Austria). In addition to modernization, the focus of the conversion was also on sustainable orientation.
Protecting People GmbH and Factor26 GmbH will be united under the umbrella of the uvex Direct-2-Consumer (UD2C) group. With this reorganization, the uvex group is pooling its strengths in the digital D2C business - so that the available resources and expertise can be used even more effectively to position the group and its brands for the future.
2022
Exclusive collection for uvex athletes at the 2022 Olympics
An exclusive Pro Collection - consisting of 5 products - was created for 144 international uvex athletes. uvex athletes won a total of 45 medals - 17 gold, 17 silver and 11 bronze - at the Winter Olympics in Beijing.