The management of the uvex group
The management of the uvex group consists of Michael Winter (Managing Partner) and Georg Höfler (CFO). Since 2004, they have formed the core of the family-owned company – a team that has proved its worth.
Our sub-groups feature their own management teams. Stefan Brück (CEO), Martin Leusmann and Stefan Wehner form the management of the uvex safety group. The uvex sports group is run by Christophe Weissenberger (CEO) and Dr. Michael Dannhauser (COO). Filtral is run by Ralf Pohl and Jürgen Ledermann.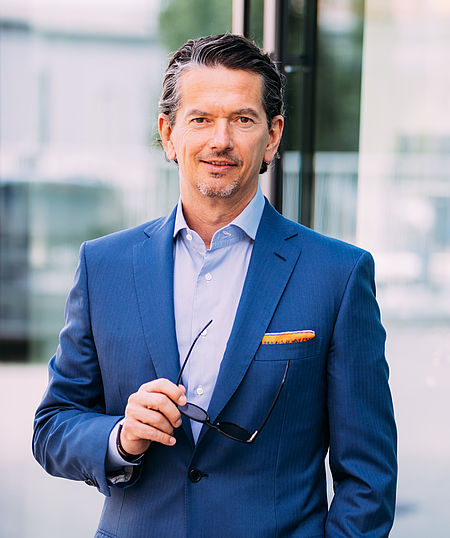 Michael Winter
Managing Partner
Through our protecting people philosophy, we already started to consistently develop our appeal as an employer brand many years ago because the key to success is in our employees' hands