True to the motto "Get out of the lecture hall - into the world of business", there are various possibilities to start with us. As an intern, in the course of a working student activity, or in relation to the final thesis or project work.
Here we show what needs to be considered and how exactly studies and the uvex group can be combined: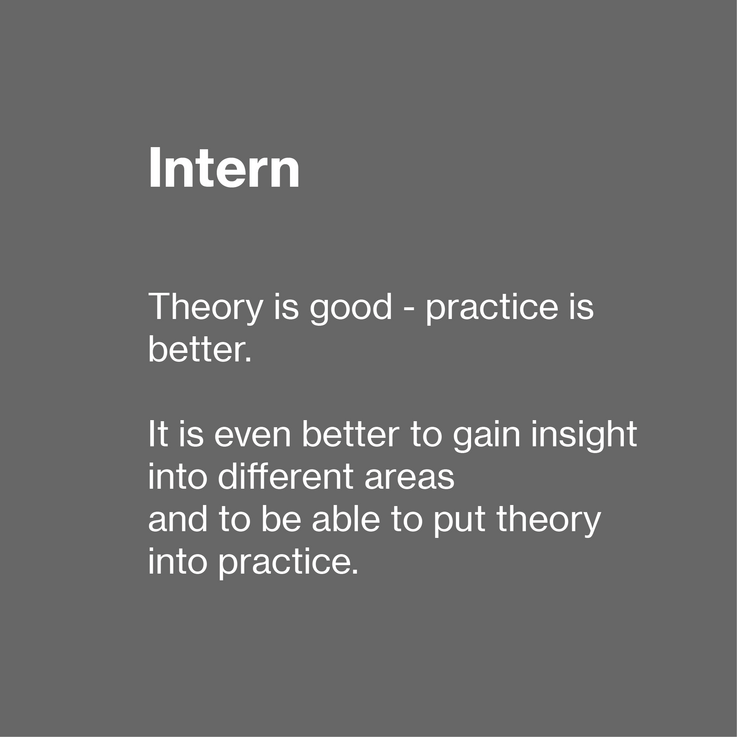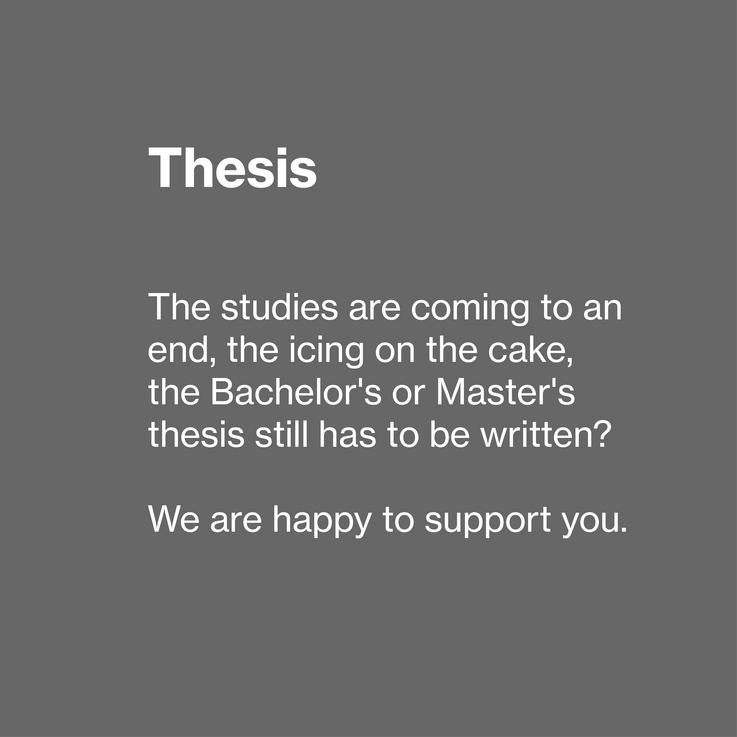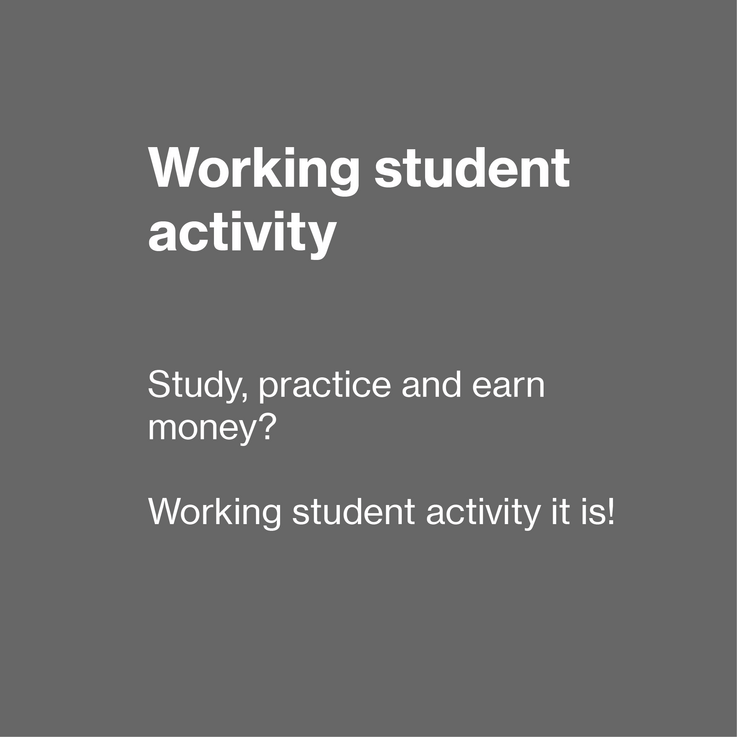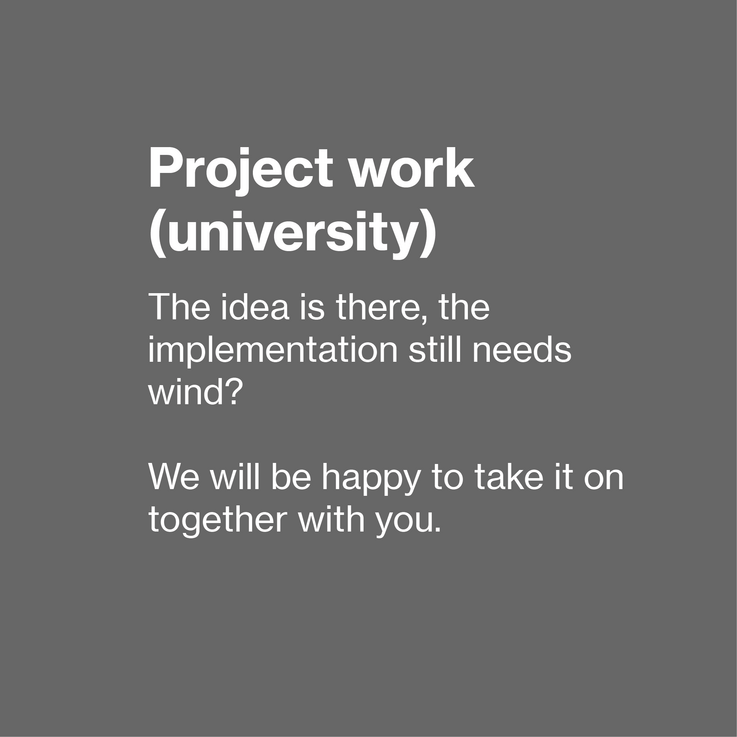 Jennifer Reif, intern employer brand
In order to supplement the theory learnt during my studies with professional experience, there is the so-called practical semester/intern.
Since I was already able to convince myself of the family working atmosphere within the uvex group as a taster intern, I was determined to complete my six-month full-time internship here. After my initial training as a hotel manager, I am now studying International Business Studies near Vienna.
My interests lie in human resources management as well as marketing - that's why the "employer brand" department offers the perfect interface. On the one hand, I am responsible for HR-specific topics and sometimes supervise interns and trainees. On the other hand, I support the EB team with regard to personnel development, company health management and the formulation of news articles for our homepage. At the uvex group, you are given responsibility from day one and are allowed to supervise projects independently - giving you the ideal opportunity to gain as much practical experience as possible.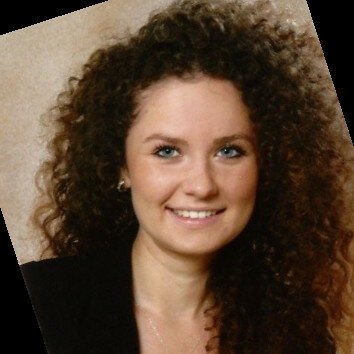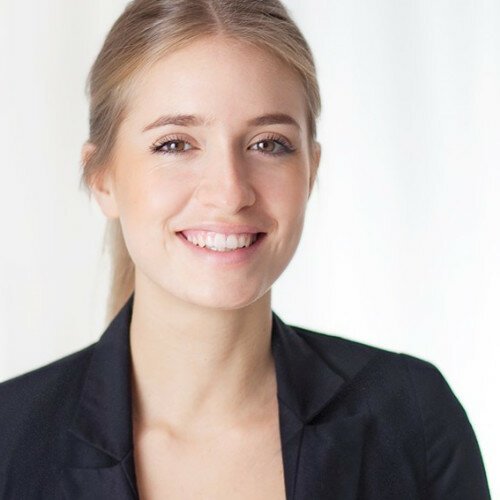 Maxie Stadelmann, working student, Human Resources
For me as a working student it is great to have the chance to combine theory and practice. At the uvex group, I support my colleagues in Human Resources. True to the motto "protecting people", I have the opportunity to directly incorporate the social science skills I acquired during my studies into my interaction with people in order to ensure the best possible service.
When I am not in an auditorium, I am responsible at uvex for applicant management, appointment coordination and the introduction of new employees to the uvex group. I can describe my field of activity as multi-faceted and exciting again and again. The uvex group enables me to gain valuable experience which optimally prepares me for my professional life after graduation.
For this I would like to thank you!
Elevator Pitch: University Bayreuth meets uvex group
"You have 5 min time in the elevator: Convince your boss of your idea and get the go ahead for budget and research". Elevator Pitch was the keyword for 30 students from the University of Bayreuth, who were guests at the uvex academy with Dr. Ing. Michael Frisch (head of the sports technology course).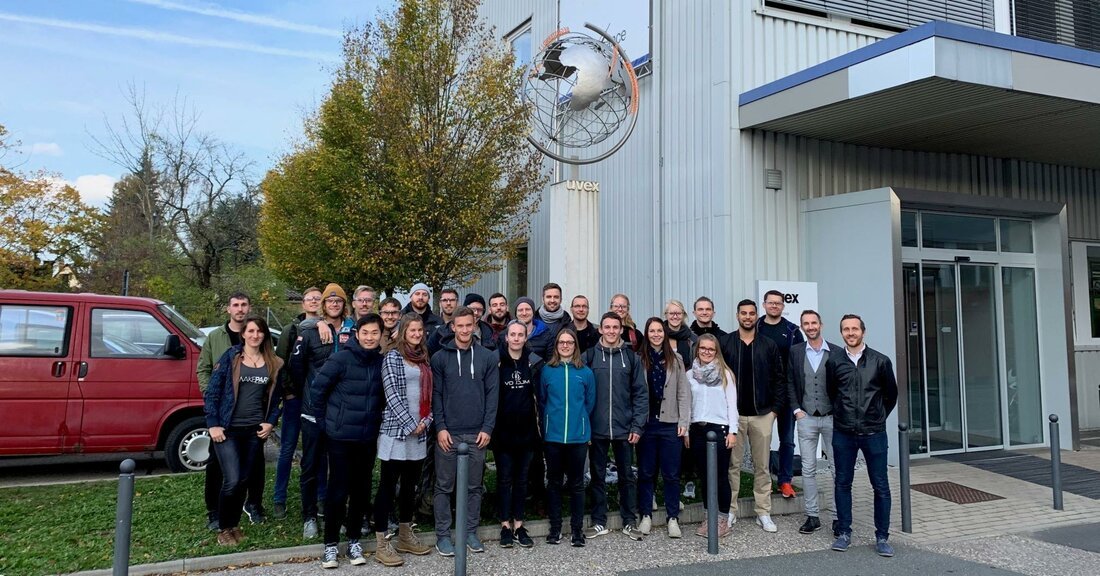 Creative Day Challenge
12 young creative people - 6 coaches - 1 task
The CommClub Bayern e.V. has invited young, creative minds from the Bavarian region with a new concept in order to creatively implement various tasks at renowned, family-run companies. We welcomed the participants from various Bavarian agencies to the Creative Day Challenge at our own uvex academy.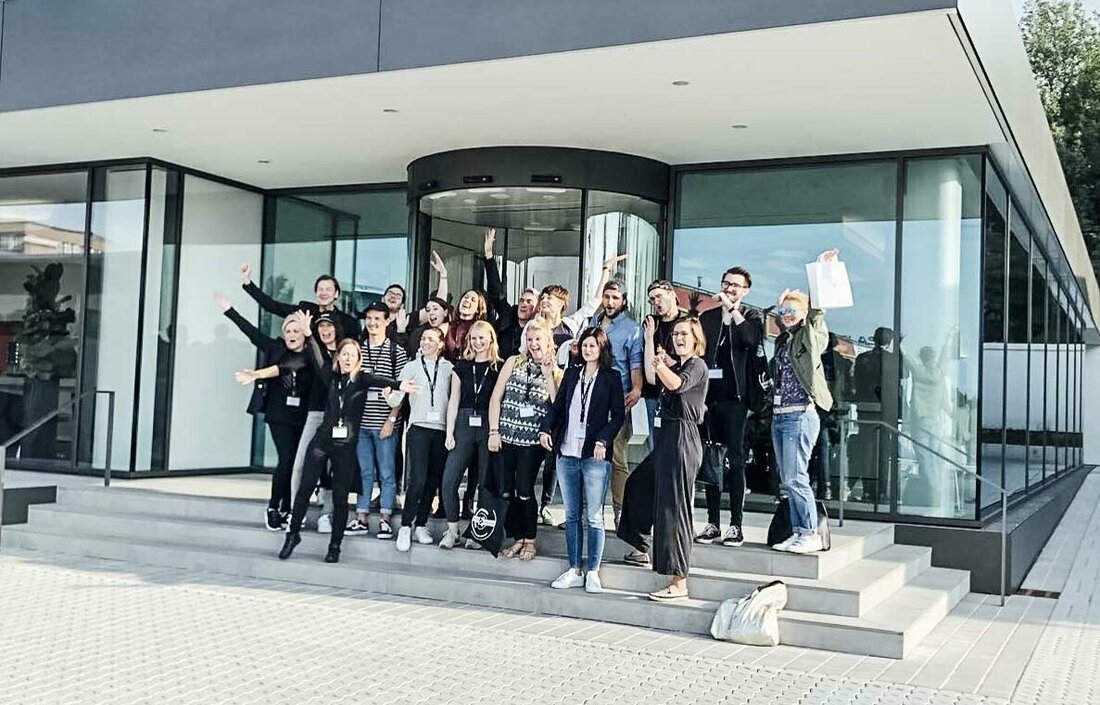 Internship
During a degree course, file after file is filled with theoretical knowledge. The optimal way of learning how to put this into practice is through an internship with the company. Here, you have an opportunity to gain an insight into various areas so that you know precisely where you want to start your individual career after graduating.
We offer internships to students reading the following subjects:
Economics
IT
Natural sciences/engineering
Design
uvex offers you demanding, varied tasks and projects. You will also have a personal mentor to answer your questions at all times.
How long do the internships last?
2-6 months
What must I bear in mind when applying?
Please tell us when you would like to start the internship, how long it should last and which is the area that interests you most. Why not take a look at our vacancies to see if there is something suitable for you there? If not, you can also send us a speculative application at any time.
Thesis
You are just about to take your finals. The last hurdle to be overcome is your thesis (Bachelor or Master), which does not have to be purely theoretical. At uvex, you have the opportunity to develop fascinating topics with a personal mentor based on practical experience. You can write your thesis at uvex or at home.
We can offer you help with your thesis in the following subjects:
Economics
IT
Natural sciences/engineering
Design
Make use of this opportunity. You can also join uvex as a direct entrant once you have completed your thesis.
What must I bear in mind when applying?
Please tell us when you would like to start your dissertation, the timeframe for completing the dissertation and if you already have a specific topic in mind. We can also help you to find a topic at any time.
Project work/ univeristy cooperations
As a student/school pupil, there is also the option of bringing new ideas to the company by working on a project in collaboration with uvex. We appreciate the new ways of thinking and fresh energy that students can contribute. For instance, a scheme on the subject of "family-friendliness" has already been worked out with very creative suggestions from a group of students specialising in human resources at the Würzburg-Schweinfurt University of Applied Sciences. A design project has also been implemented with the University of Hanover and the University of Berlin.
Project work is possible in all departments.
As a "student management consultant", you can get to know uvex as an employer and plunge more deeply into project work with your fellow students. At the same time, you will support the company with the latest theories, which you have been taught in lectures.
How can project work of this kind come about?
Knowledge is conveyed with the help of project work in many educational establishments. More and more universities are relying on cooperation with companies to be able to guarantee their courses are of practical relevance. If you will also be faced with a project of this kind, please do not hesitate to contact us by email. The framework conditions will then be clarified in a personal discussion together with the human resources department and the department in question. We look forward to hearing from you.
Working student placement
Are you a student who not only wishes to gain experience in your specialist area but also earn money? Then apply to work for us while you are still at university. You can work at uvex for up to a maximum of 20 hours per week in parallel with your lectures and start building networks through your active contribution. This employment has often produced suitable subjects for Bachelor or Master thesis as well.
Working student placements are an option for people on the following courses:
Economics
IT
Natural sciences/engineering
Design
How long does a working student placement last?
We are interested in long-term working relationship with you. This is why you will ideally work for us throughout your degree course.
What must I bear in mind when applying?
Please tell us when you would like to start working for us as a student and the area which most interests you. Why not take a look at our vacancies to see if there is something suitable for you there? If not, you can also send us a speculative application at any time.