Employer brand
The employer brand contains the uvex group's value proposition for current and future employees. It is shaped by the uvex group's values and signals to employees and potential applicants what it stands for as an employer and what makes it unique.
The focus of activities in fiscal year 2019/20 was on further digitization in the areas of the employer brand. This included the expansion of the uvex group's social media presence on various platforms, the data-based and automated targeting of our job advertisements on the Internet, and the use of e-recruiting tools to specifically address potential applicants. New employees are now welcomed via a digital onboarding portal, and central HR development measures such as language courses and management training are also supplemented by digital offerings. The opportunities for mobile working have been comprehensively expanded. The aims of these employer brand activities are to position the uvex group as a modern, attractive employer and to further increase awareness of the family-owned company and boost employee satisfaction.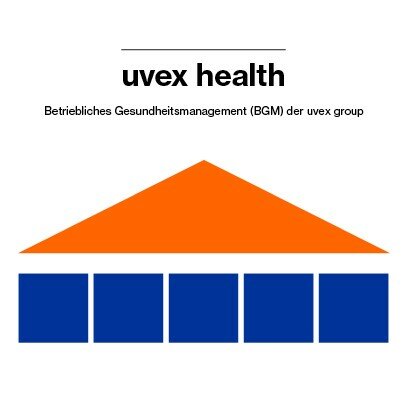 Company health management
Health management at the uvex group, also known as uvex health, encompasses a broad range of programmes and initiatives aimed at promoting health based on the following five pillars:
Workplace Health Promotion
Personnel management
Occupational health and safety
Company (re)integration management and
Social services

The uvex group's health steering committee is establishing a systematic health management structure with the aim of creating a healthy workplace and organisation geared towards promoting the wellbeing of employees in a sustainable manner.
The team's focus for financial year 2019/20 was on establishing corporate health management practices across all sites. In addition to redesigning our online presence, we also launched a Workplace Health Promotion network, which includes an expert contact on the issue of health at each uvex group location. This "Health Coach" takes on responsibility for the strategic and operative orientation regarding corporate health issues. The Health Coaches are supported by the Kaufmännische Krankenkasse (KKH) health insurance scheme, which is the cooperation partner for the Workplace Health Promotion scheme and its regular network meetings across all sites.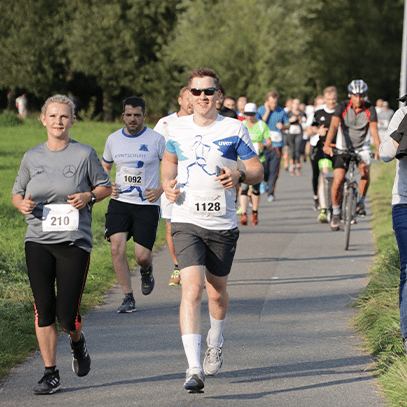 Workplace Health Promotion
Despite the effects of COVID-19, we have been able to implement a wide range of programmes aimed at promoting health:
Programmes across all sites
- Sport & Fitness: FitX // JobRad company bicycle or eBike // Qualitrain // Exercise videos // Online courses
- Health tips
Fürth site
- Sport & fitness: Workplace ergonomics // Heart health presentation // Fascias & mobility workout // Subsidies for runs // Fürth office run// Office sport groups (running group, volleyball team, mountain biking // Pulmonary function test
- Stress management: Business massage // Yoga evening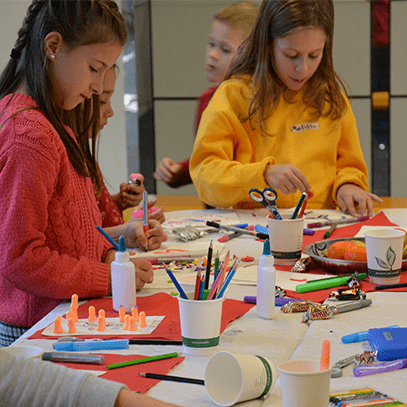 Social Services
Programmes across all sites
Family policy: Presents for parents
Fürth site
- Family policy: Easter holiday childcare // Summer holiday childcare // Day of Prayer and Repentance childcare
- Due to the coronavirus crisis, employees have been offered an external consultancy service (EAP) lasting four months.
Due to the coronavirus crisis, the ski weekend, office aerobics, several health presentations and the planned workplace healthcare vaccination advice were not offered.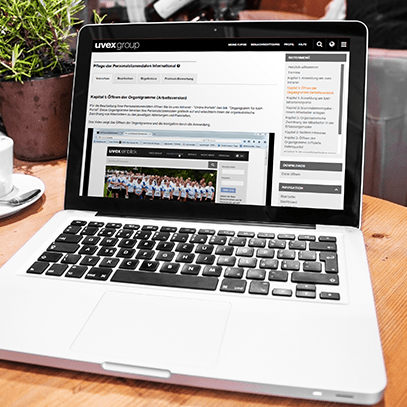 eLearning
The uvex group is establishing a digital presence in the area of sustainable knowledge transfer with its very own e-learning platform. In so doing, learning at uvex can take place on the go, regardless of time or place. Employees establish their own study pace and can call up the content they need at any time on demand. In financial year 2019/20, milestones in e-learning included running our first webinars, setting up a digital trade fair stand for Alpina with a training portal aimed at preparing for customer sales meetings, and our successful first attempts at establishing key further training measures such as language courses and management training programmes on our e-learning platforms. The course content and system interfaces are steadily being expanded in order to provide all employees with access to sustainable further training courses. This includes switching the provider responsible for the technical management of the platform and transferring the server that the platform runs on to the uvex-internal data centre. In so doing, we have created the opportunity to even better expand the platform in terms of usability, user experience and technical features.
Collaboration experts
Originally launched in financial year 2016/17, the uvex group further developed its success model for digital collaboration in the previous financial year. The collaboration experts form the interfaces between IT and users within the uvex group regarding the rollout and use of new digital working methods and tools. They receive feedback and pass these valuable ideas onto the Global Connect Team with the aim of creating a future-proof and user-friendly design of digital communications platforms within the family business. At present, the community has 71 members altogether. During financial year 2019/20, a further eight colleagues were trained as collaboration experts and joined the community. The collaboration experts are represented at all German-speaking uvex locations: ALPINA Schweiz, uvex sports Austria, uvex Arbeitsschutz Schweiz, uvex safety gloves in Lüneburg, uvex safety textiles in Ellefeld, uvex sports Lederdorn, BSA in Obernzell, ALPINA in Sulzemoos und uvex sports CR in Nyrsko, Czech Republic. The community keeps itself up to speed via workshops, both online and in person, and fosters even greater transparency during collaboration. In so doing, sustainable, efficient, cross-border communication pathways and knowledge transfer within the uvex group is guaranteed.
Digitalization of HR-processes
The HR department continues to drive forward the digitization of its processes. In financial year 2019/20, the focus was on the on the successful development of a digital onboarding system for new employees.
Onboarding portal
The digital onboarding portal has replaced the analog entry folder. New employees at the uvex group are provided with all the important documents for joining the uvex group digitally and are personally welcomed by Managing Partner Michael Winter in a video. In the past fiscal year, further steps were taken to restructure HR; in particular, the application process was successfully restructured. The uvex group's application processes are being streamlined and made more sustainable with the help of online formats for job interviews and the elimination of the need to print out application documents.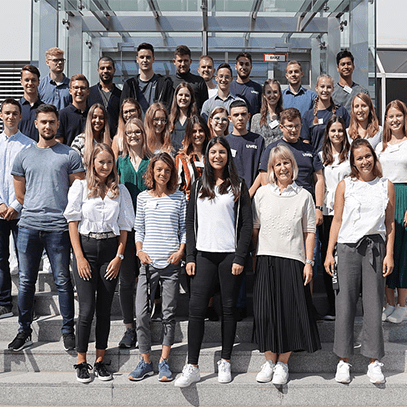 uvex group as a vocational trainer
With a total of 16 different vocational training programmes, the uvex group offers the opportunity for a successful career start. The training programmes are a varied and educational experience for our apprentices as they experience work in a wide variety of departments. In so doing, they are not only optimally prepared for their career, but also become incredibly familiar with their employer too. As a result, our overarching aim is to take on our apprentices whenever possible. Because of this, we are especially delighted that in 2020, the uvex group hired 100% of its apprentices. Three trainees were taken on in the laservision subgroup in July 2020.