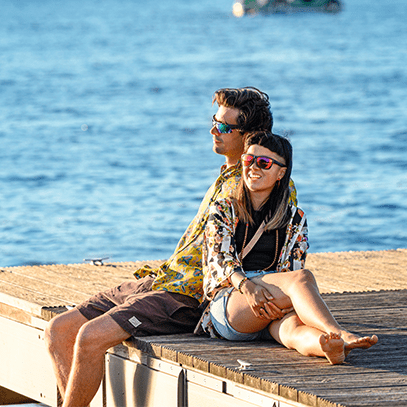 uvex ocean series
With the uvex ocean series eyewear collection, uvex sports is making an important contribution to sustainability by reusing and recycling recovered plastic fishing nets. This involves a four-step process. In the first step, fishing nets are recovered from the sea. After cleaning and shredding, a chemical treatment is applied and pellets are manufactured. At the end of the process, a sunglasses frame which is made from 100% recycled fishing nets is produced.
Additional ecological components include:
- Frame:
100% recycled fishing nets
uvex polavision® lenses: 100% biodegradable
Logos and text: 100% water-based coatings
Sunglasses bag: 100% eucalyptus Tencel®
Cotton sunglasses strap: STANDARD 100 by OEKO-TEX®
Packaging: 100% recycled paper
The production process for the uvex ocean series cuts CO2 emissions by up to 55%. The sustainable process of recycling old fishing nets means that no oil is used to manufacture the eyewear.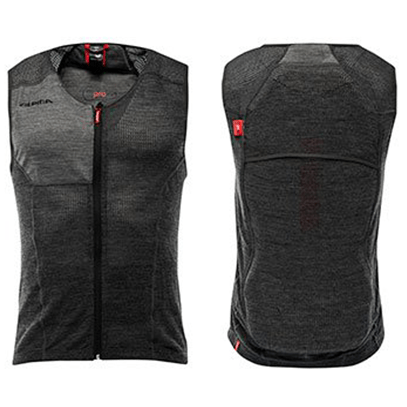 ALPINA PROLAN: sheep wool protector
ALPINA has developed a new generation of protectors: PROLAN. What makes this protector special is that it uses wool, a naturally renewable raw material. ALPINA developers collaborated with the Bavarian wool producer lavalan, which is based near to the town of Dinkelsbühl, to create something unique: PROLAN™. This is wool that not only protects the wearer from the cold and from bad odours but which is also plastic-free. The sheep's wool used in PROLAN™ has been processed so that its cushioning characteristics exceed those of conventional protectors. This has been tested and empirically proven during independent tests. Thanks to the pressed wool, this back protector complies with TÜV Norm 1621-2 Level 1 and provides reliable cushioning for a wide range of temperatures and conditions. Moreover, ALPINA uses wool obtained exclusively from European sheep in order to avoid long transportation distances.
ALPINA PROLAN was named "Product of the year" at ISPO 2020 for this sports industry innovation.