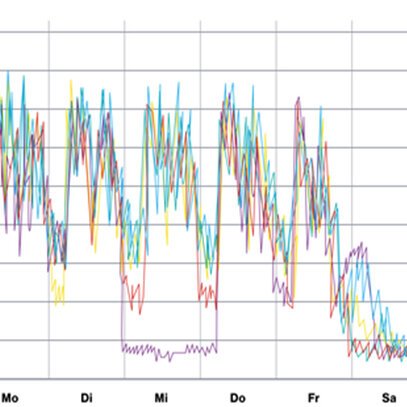 GRI 103-1, 103-2, 103-3, 302-1, 302-3, 302-4, 302-5

Audit conducted for DIN EN ISO 50001:2018
The uvex group has conducted an audit in accordance with the revised DIN EN ISO 50001:2018 standard for the following businesses: uvex Winter Holding, uvex Arbeitsschutz, uvex safety gloves, B-S-A Gesellschaft für Kunststoffverarbeitung und -handel mbH, uvex sports Lederdorn and FILTRAL GmbH & Co. Vertriebs KG.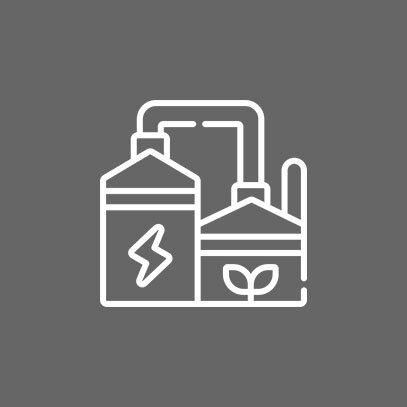 Focus on green energy and biogas
The uvex group continues to use green energy and biogas at its sites in Germany. In this sense, the supply contract for TÜV-certified green energy, which had been in place since 2014, has been extended. Likewise, the supply contract for biogas, which had been in place since 2017, was also extended.
Sources of the green electricity certifications:
Wind: Norway and Sweden
Hydro: Norway and Sweden
Solar: Spain, Italy, France
In terms of the carbon footprint, the green energy and biogas certifications offset emissions produced by generating electricity/burning gas.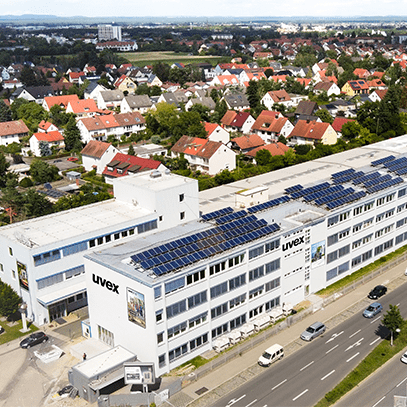 Investments in the location concept
At the group headquarters in Fürth, rental premises covering 8,026 square metres in the direct vicinity of the uvex safety group and uvex sports group subgroups offer further growth space for the uvex group's expansion strategy. The rented premises on Würzburger Street were partially renovated and thoroughly modernised. An overview of the measures can be found in the Locations/Plants chapter.
Key points for the Locations/Plants chapter:
Building insulation in accordance with the EnEv Standard (windows and façades)
State-of-the-art lighting: full LED lighting with presence detector
Heating/cooling equipment without fossil primary energy sources
Full climate control - Carpet primarily made from recycled material (recycled waste e.g. fishing nets, fabric waste, carpet and industrial plastics around the world) and the use of nylon fibres without crude oil (reduction in greenhouse effect of 90%).
Provision of mineral water treatment in the main kitchenette with the aim of reducing single use/reusable mineral water bottles.
Planned expansion in the area of photovoltaics
As part of its location concept, the uvex group examined in greater detail the potential of installing photovoltaic systems in open spaces as well as on roofs and building façades in financial year 2019/20. Initial site and building assessments were carried out and a longlist of suitable locations was drawn up for closer examination.
Development and target-setting for specific energy consumption within the scope of DIN EN ISO 50001
| | FY 2016/17 | FY 2017/18 | FY 2018/19 | FY 2019/20 |
| --- | --- | --- | --- | --- |
| Energy Performance Indicator (EnPI) Target (kWh/unit) | 1,31 | 1,28 | 1,23 | 1,22 |
| Energy Performance Indicator (EnPI) Actual (kWh/unit) | 1,31 | 1,21 | 1,20 | 1,15 |