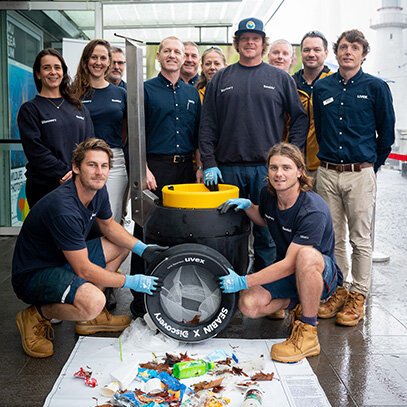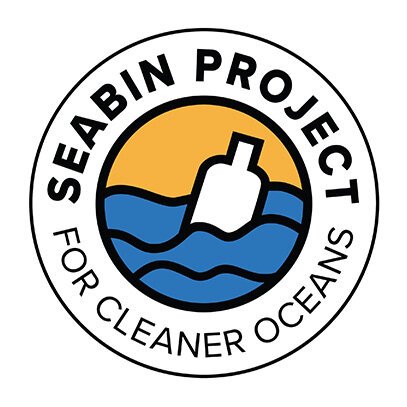 Seabin
Fun Fact: Wussten Sie, dass man in "Down Under" die Weltkarte um 180° Grad andersherum verwendet? Nein? Doch leider ändert auch dieser Perspektivwechsel nichts an unseren globalen Umweltproblemen, wie zum Beispiel der Verschmutzung der Weltmeere. Tagtäglich damit konfrontiert ist das Thema für unsere Kolleg:innen von uvex safety Australia and New Zealand (uvex ANZ) Anlass genug, nach effektiven Lösungen zu suchen. Und was liegt in einem Kontinent umgeben von Ozean näher, als direkt vor der eigenen Haustür damit zu beginnen? Mit dem nachhaltigen Start-Up "Seabin" war der passende Partner schnell gefunden und so unterstützt uvex ANZ nun konkret bei der Reinigung des Meerwassers von Plastikmüll, Ölen und weiteren Verschmutzungen in Hafenanlagen, Yachtclubs, Häfen und allen Gewässern mit ruhiger Umgebung.

Wie funktioniert die Seabin?
Das Gerät funktioniert einfach wie ein schwimmender Mülleimer, der die Wasseroberfläche abschöpft, indem er Wasser in das Gerät pumpt. Die neuste Version, die Seabin V5 kann schwimmende Abfälle, Makro- und Mikrokunststoffe und sogar Mikrofasern mit einem zusätzlichen Filter auffangen. Außerdem ist die Seabin V5 in der Lage, das Wasser von verunreinigtem organischem Material (Blätter, Algen usw.) zu reinigen. Zusätzlich lässt sich die Seabin V5 l problemlos mit ölabsorbierenden Pads ausstatten, die in der Lage sind, Oberflächenöle und Reinigungsmittel auf Petroleumbasis zu absorbieren. Zum Aufladen kann der "schwimmende Mülleimer" direkt an eine 110V oder 220V Steckdose angeschlossen werden.
Die Seabin kann etwa 3,9 kg schwimmenden Müll pro Tag oder 1,4 Tonnen pro Jahr auffangen (je nach Wetterlage und Müllvolumen), einschließlich Mikrokunststoffe bis zu einer Größe von 2 mm.
Wie unterstützt uvex ANZ dabei?
uvex ANZ stattet nicht nur 12 Seabin Teammitglieder "from head to toe" aus, sondern hat darüber hinaus auch seine eigene uvex Seabin. Die mit dem uvex Logo markierte Seabin kommt dabei direkt in Sydney am Darling Harbour zum Einsatz. Außerdem ist uvex ANZ seit 2021 Partner des Seabin 100-Städte-Programms. Ziel des Programms ist es, die Seabin bis 2050 in 100 Städten weltweit einzusetzen. Dadurch können kontinuierlich große Mengen an Daten gesammelt werden, die dabei helfen die Plastikströme der Weltmeere detailliert zu verstehen und entsprechend zu managen. Darüber hinaus wird die uvex Group monatlich in 2 Social Media Posts gefeatured und ein Video über die Partnerschaft von uvex und Seabin ist in Planung.