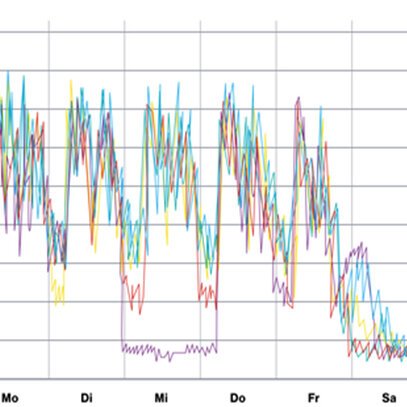 GRI 103-1, 103-2, 103-3, 302-1, 302-3, 302-4, 302-5
Re-certification DIN EN ISO 50001
In July 2021, uvex Winter Holding and the businesses uvex Arbeitsschutz, uvex safety gloves, uvex sports Lederdorn, B-S-A Gesellschaft für Kunststoffverarbeitung und -handel mbH and Filtral were successfully re-certified in line with ISO 50001:2018.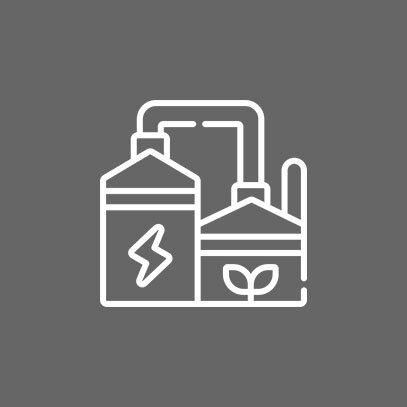 Focus on green energy and biogas
The uvex group has been making use of green energy since as early as 2014 and has been using biogas since 2017. In total, 100% of the electricity we purchase comes from renewable energy sources and also promotes new systems for renewable energies. In addition, the emissions generated when the gas is burned are offset. The income from the reduction certificates is invested in projects that aim to contribute to cutting CO2, without which these projects could not be realised.
These projects have a social aspect to them as well: for example, they ensure sustainable development in the local area and help to create jobs, as well as improving social, ecological and sanitary conditions.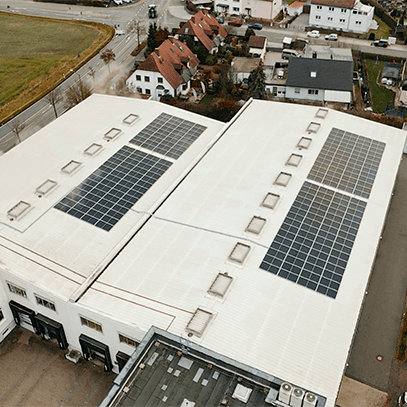 Renewable Energy
In the previous financial year 2020/21, we looked into available spaces that could potentially be used for a photovoltaic system. This research involved analysis of open spaces, car parks, building fronts and roofs.
Additional activities included:
a. Market analysis of further sustainability concepts (e.g. energy)
b. Planning of additional plants at two sites
c. Review of photovoltaic systems of new buildings that are already in the concept phase
New photovoltaic system in Burgfarrnbach successfully put into operation
The new photovoltaic (PV) system in Burgfarrnbach has been connected to the grid since 5 October 2021. The new system was installed on the hall roof and provides approximately 97,000 kWh of solar energy with an output of 99.9 kWp. The solar electricity is fed directly into the site's own network, where it can then be used directly by Filtral. A total of 53% is used by Filtral itself, while the surplus is sold back to the Infra Fürth public grid as renewable energy.
The recorded amount of CO2 saved each year amounts to approximately 40 tonnes compared with the German electricity mix. Moreover, this PV system generates enough electricity to supply the equivalent of 30 households.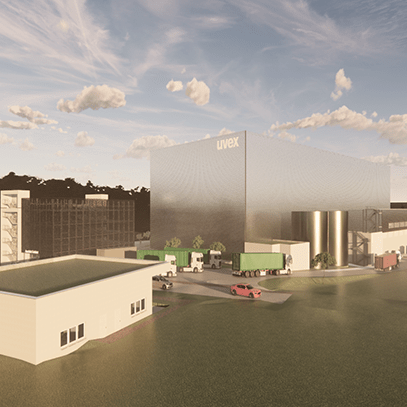 Planning and start of construction of new logistics and service centre
On 27 September 2021, the uvex group marked the start of construction on a modern and sustainable new logistics and service centre in Rednitzhembach to the south of Nuremberg with a symbolic ground-breaking ceremony. The new building then started to take shape over the course of the autumn. The building covers a total area of 35,000 square metres and includes an automated high-bay warehouse, an automated small parts warehouse, logistics areas for order picking, incoming and outgoing goods in addition to high-quality office space and administrative areas with a swish customer and visitor area. The construction project also includes a gatehouse and car park, while the planning process included a special emphasis on the conservation of resources and sustainability.
The German Sustainable Building Council (DGNB) has already issued a Gold level pre-certification for the new building. Heating for the building will be generated from two wood chip boilers, while a significant portion of the electricity requirement will be covered by a photovoltaic system installed on the roof of the high-bay warehouse. A living green roof will additionally cover the majority of roof space. With the construction of the new logistics and service centre, the uvex group is also building the order picking facility and gatekeeper building in line with the highly energy-efficient KfW40 standard. This means that they will use 60% less energy than a conventional new building.
The construction project, including energy planning and construction supervision, was deliberately carried out with regional partners. The same also applies to the commissioning of all trades involved in construction.
Development and target-setting for specific energy consumption within the scope of DIN EN ISO 50001
| | FY 2017/18 | FY 2018/19 | FY 2019/20 | FY 2020/21 |
| --- | --- | --- | --- | --- |
| Energy Performance Indicator (EnPI) Target (kWh/unit) | 1,28 | 1,23 | 1,22 | 1,22 |
| Energy Performance Indicator (EnPI) Actual (kWh/unit) | 1,21 | 1,20 | 1,15 | 1,16 |
After implementing improvement measures and increasing efficiency through the continuous improvement process, the key figure increased slightly due to an increased production volume of more complex and thus more energy-intensive products.