GRI 102-21, 102-40, 102-42, 102-43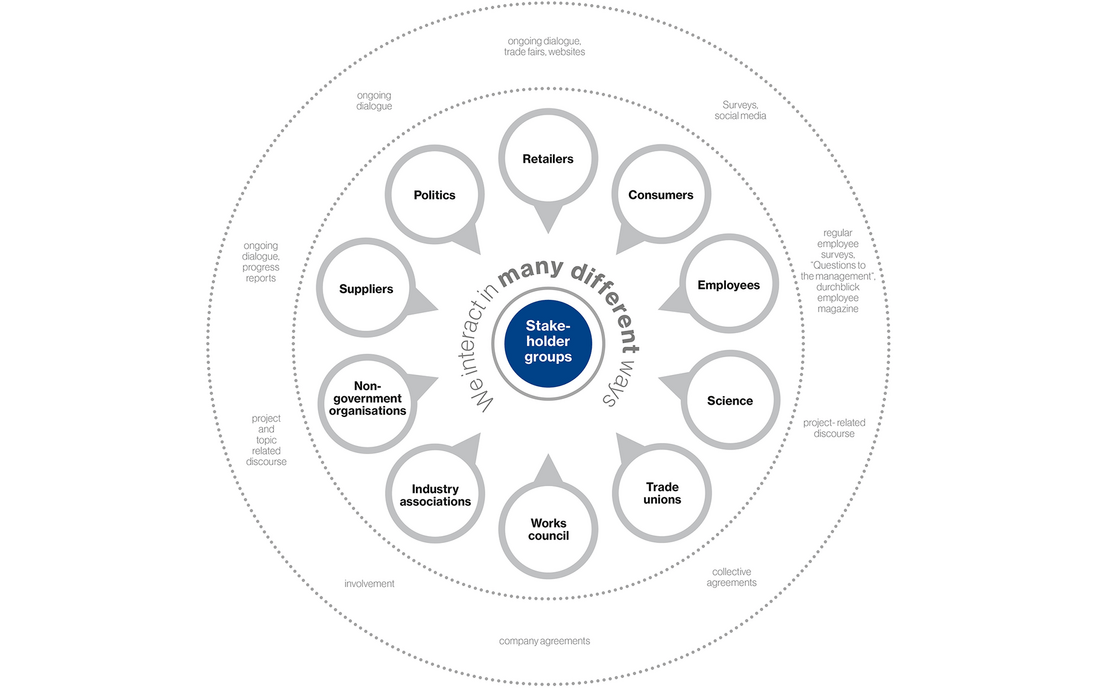 The uvex group interacts with its stakeholders in various ways. Defined channels and means of communication are important for both internal and external contact between different interest groups. Transparency can increase as a result, establishing market acceptance and often leading to successful collaboration. A communication strategy consisting of comprehensive information and opportunities for feedback is therefore an important factor in the company's success.
The expectations of the uvex group vary according to the interest group. Based on the expectations identified, risks can be better understood and counteracted. The binding obligations of each department are derived from the specific interested parties, in consultation with managers responsible for particular projects and decisions. Laws and regulations are often important here, but employee satisfaction, customer satisfaction, management and shareholders also play a key role. In order to continuously improve its dialogue with stakeholders, the uvex group regularly reviews and updates its processes and operations.