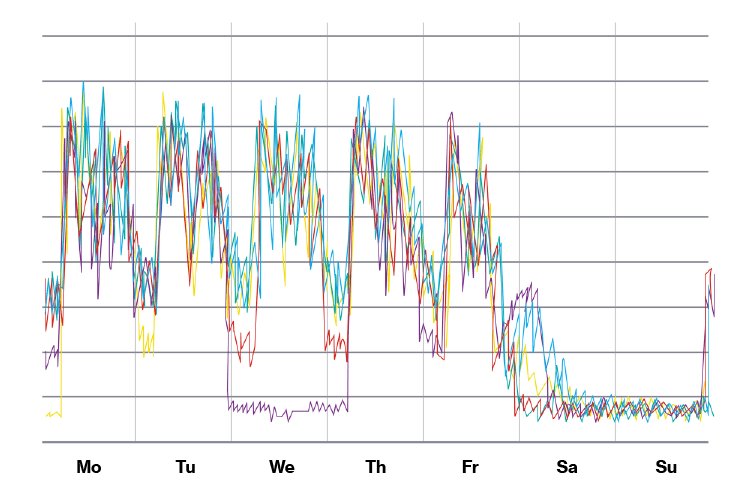 GRI 103-1, 103-2, 103-3, 302-1, 302-3, 302-4, 302-5

Within the scope of ISO 50001, we have improved energy efficiency by continuously improving processes, optimising service lives, detecting and analysing energy-intensive systems and reducing down times.
Overall, this has resulted in an improvement in the key metric based on the ratio of energy input to volume produced.
The current improvement stands at 8.5% in Financial Year 2018/19 when compared with the value from Financial Year 2016/17. The specific measures which led to this result are presented in the individual company profiles.
Development and target-setting for specific energy consumption within the scope of DIN EN ISO 50001
| | FY 2016/17 | FY 2017/18 | FY 2018/19 | FY 2019/20 |
| --- | --- | --- | --- | --- |
| Energy Performance Indicator (EnPI) Target (kWh/unit) | 1,31 | 1,28 | 1,23 | 1,22 |
| Energy Performance Indicator (EnPI) Actual (kWh/unit) | 1,31 | 1,21 | 1,20 | |