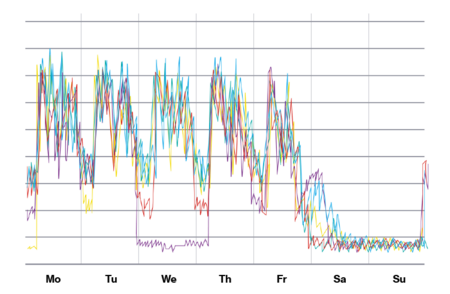 GRI 103-1, 103-2, 103-3, 302-1, 302-3, 302-4, 302-5

Recertification audit in accordance with DIN EN ISO 50001

Following initial certification in September 2015, a recertification audit in accordance with DIN EN ISO 50001 was conducted early in July 2018 in order to bring the audit and report schedule in line with the financial year of the uvex group.
The result of the audit was positive for all companies that had already been certified: uvex Winter Holding, uvex Arbeitsschutz, uvex safety gloves, BSA and uvex sports Lederdorn.
Growing awareness of sustainability within the uvex group, increasing customer requirements and the upcoming energy audit in accordance with the Energy Services Act (EDL-G) in 2019 also prompted the Filtral group to obtain certification in accordance with DIN EN ISO 50001. This took place quickly and successfully during the recertification audit in July 2018 within the context of uvex Winter Holding's higher-level management structures that had already been introduced.

Targets
The uvex group already concerned itself intensively with energy and sustainability management before the introduction of DIN EN ISO 50001. Significant savings have been made. Alongside continuous improvements in the energy sector, further ambitious strategic targets for future audits have been agreed with the management, as listed below:

DIN EN ISO 50001 strategic targets as resolved in the Management Review in June 2018:
• Reduction in energy consumption in the area of DIN EN ISO 50001 by 6.5% by the end of the 2019/20 financial year in relation to energy indicators (basis 2016/17 financial year)
• Procurement of CO2-neutral electricity and gas
• Reduction in base load
• Allocation of energy flows to production and administration
• Alternatives for energy-intensive manufacturing processes
• Optimisation of production processes
• Technology transparency between plants