Works meeting of the uvex group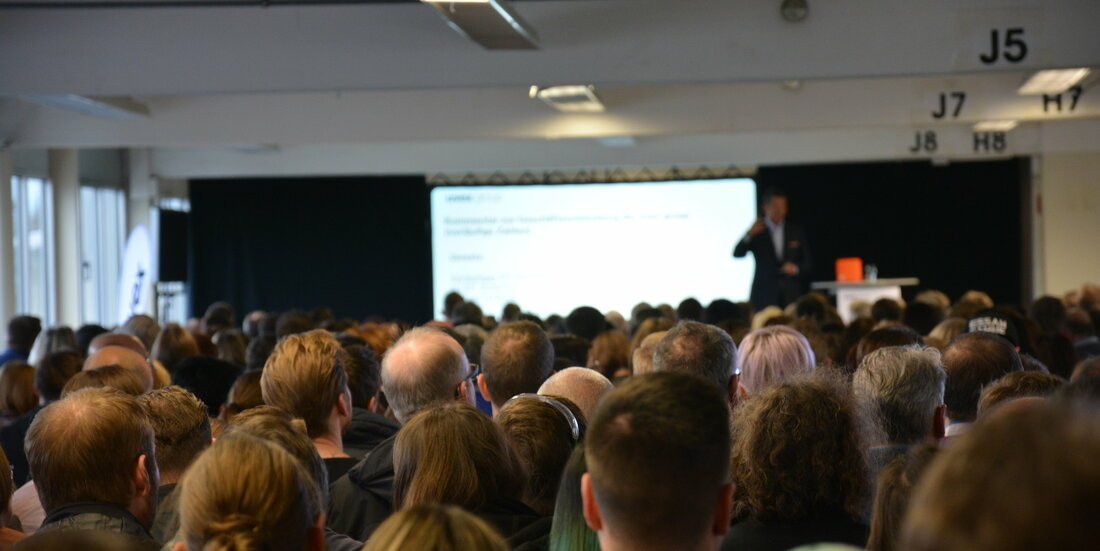 The annual works meeting took place on 13 November 2018 at the Headquater in Fürth. In addition to the general works council, the managing partner, Michael Winter, the trade union secretary of IG-BCE (Industrial union Mining/Chemicals/Energy), Sabrina Emrich and Dr. Eibl-Eibesfeldt, as representative of the Erler Klinik Nürnberg (health care) talked to about 500 employees of the uvex group.
The uvex group's General Work Council gave a lecture to around 500 employees from all locations on topics relating to benefits and cooperation with other companies (e.g. Selgros or the leisure pool "Fürther Mare"), on the various training occupations at the uvex group, as well as on collective agreements and collective bargaining rounds.
The managing partner, Mr. Michael Winter, reported on the positive business development of the uvex group and on upcoming projects for the entire group. In particular, the "Hardhöhe" location concept (location Fürth ) was presented. According to him, our mission - protecting people - our contribution to the protection of society in sport, work and leisure - stands above all. This mission applies not only to the outside world, but also within the company. We are "constantly working on being a good employer for our employees". The fact that this pays off is demonstrated by the fact that we have again been named "Top National Employer 2018".
His thanks go to all employees for "the great brand work of each individual and the development into a strong employer brand". With the quote "Working hard for something you don't care about is called stress. Working hard for something you love is called passion", Michael Winter handed over to the IG-BCE representative, who spoke on the subject of trade unions.
The meeting was closed by the representative of the Erlerklinik in Nuremberg, Dr. Eibl-Eibesfeldt, who dealt with the topic of health care and was thus able to make a contribution to our company health management.