Welcome!
A new training year began on September 1, 2019, and we are pleased to welcome seventeen new apprentices at our locations in Fürth, Stadeln, Ellefeld, Lederdorn, Lüneburg, Obernzell and Schwabach.
Eleven of them took part in the introductory event at the uvex academy in Fürth together with their second and third year of apprenticeship.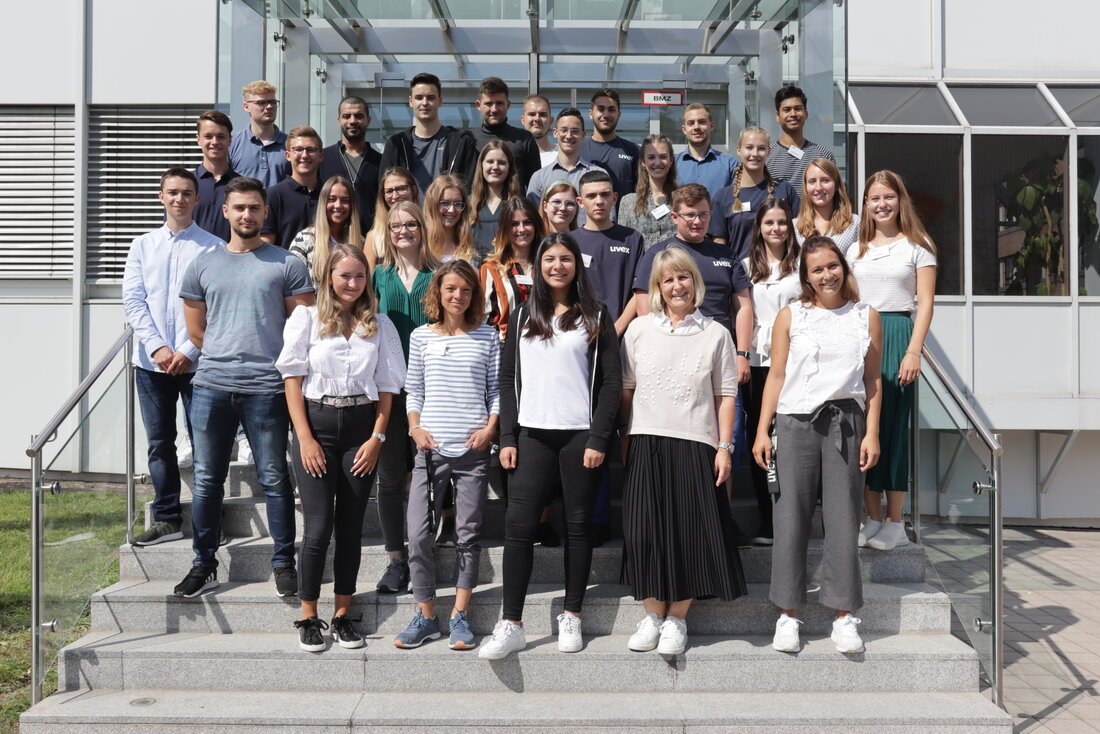 After a warm welcome by Human Ressource and the works council, the day started with a round of getting to know each other. The whole thing started with the game "Wanted". It was about everyone creating a profile of themselves, which was then presented to the whole group. The aim was to guess who the profile belongs to. So everyone could tell something about himself.
The first small break afterwards was a nice opportunity to get in touch with the new apprentices and to punch them with the first questions. Afterwards, the 2nd year of apprenticeship presented the uvex group and the training in a short presentation.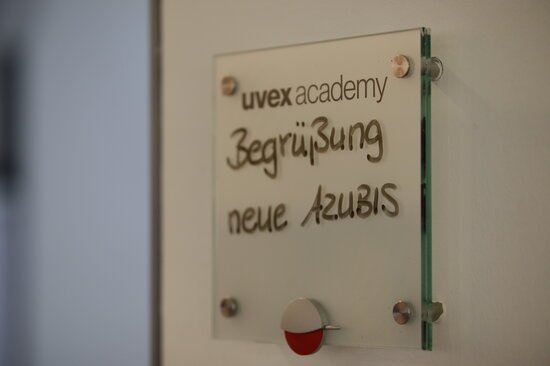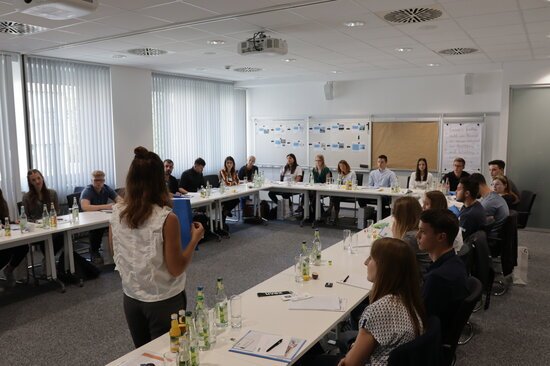 Next, Mrs. Kienlein, Head of Training, introduced the team competition. The task was to pack a raw egg in teams of five within 20 minutes so safely that it "survives" a fall from the loading ramp of the uvex academy - with the help of straws, tape, a balloon and a few leaves.
After 20 minutes, the five groups presented their results. Points were awarded for "creativity", "uvex" and "stability".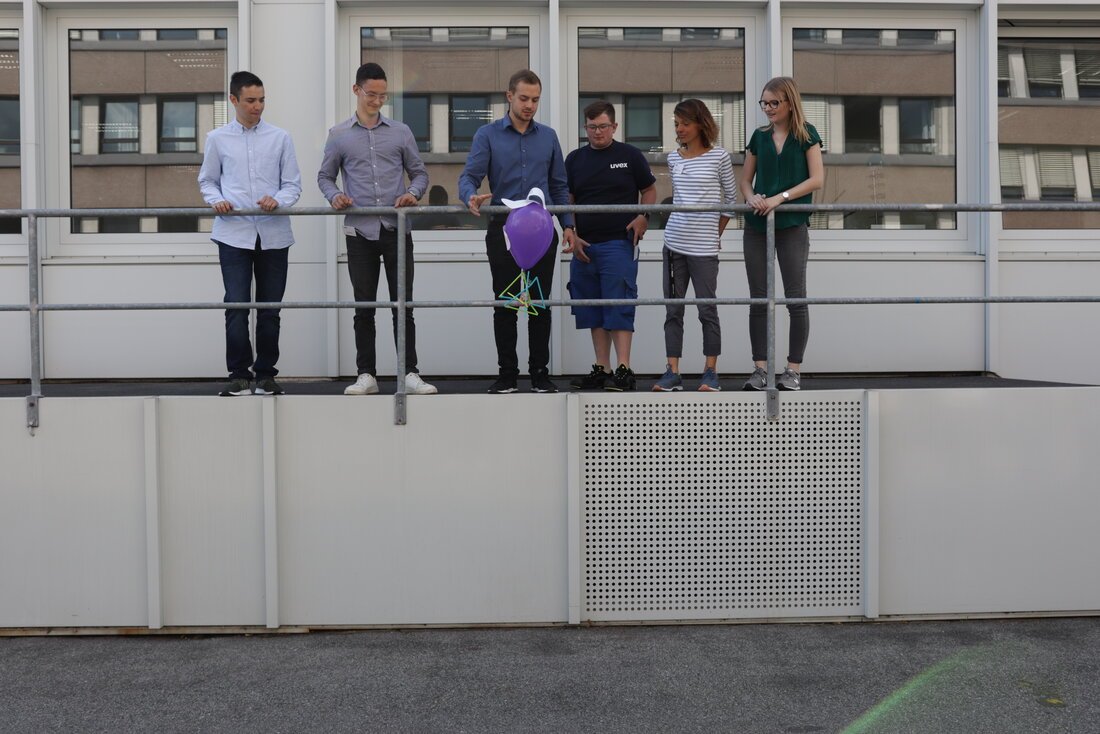 Then it got serious. One after the other the groups dropped their construction. With a lot of creativity and good ideas everyone mastered the task. Based on the different scores, the places one to five were quickly determined. After lunch some formalities for the new apprentices followed before the scavenger hunt with the respective godfathers from the second year of apprenticeship began. The aim was to show the new trainees the premises, staff and their first training department.
We welcome the new apprentices once again in their first departments.