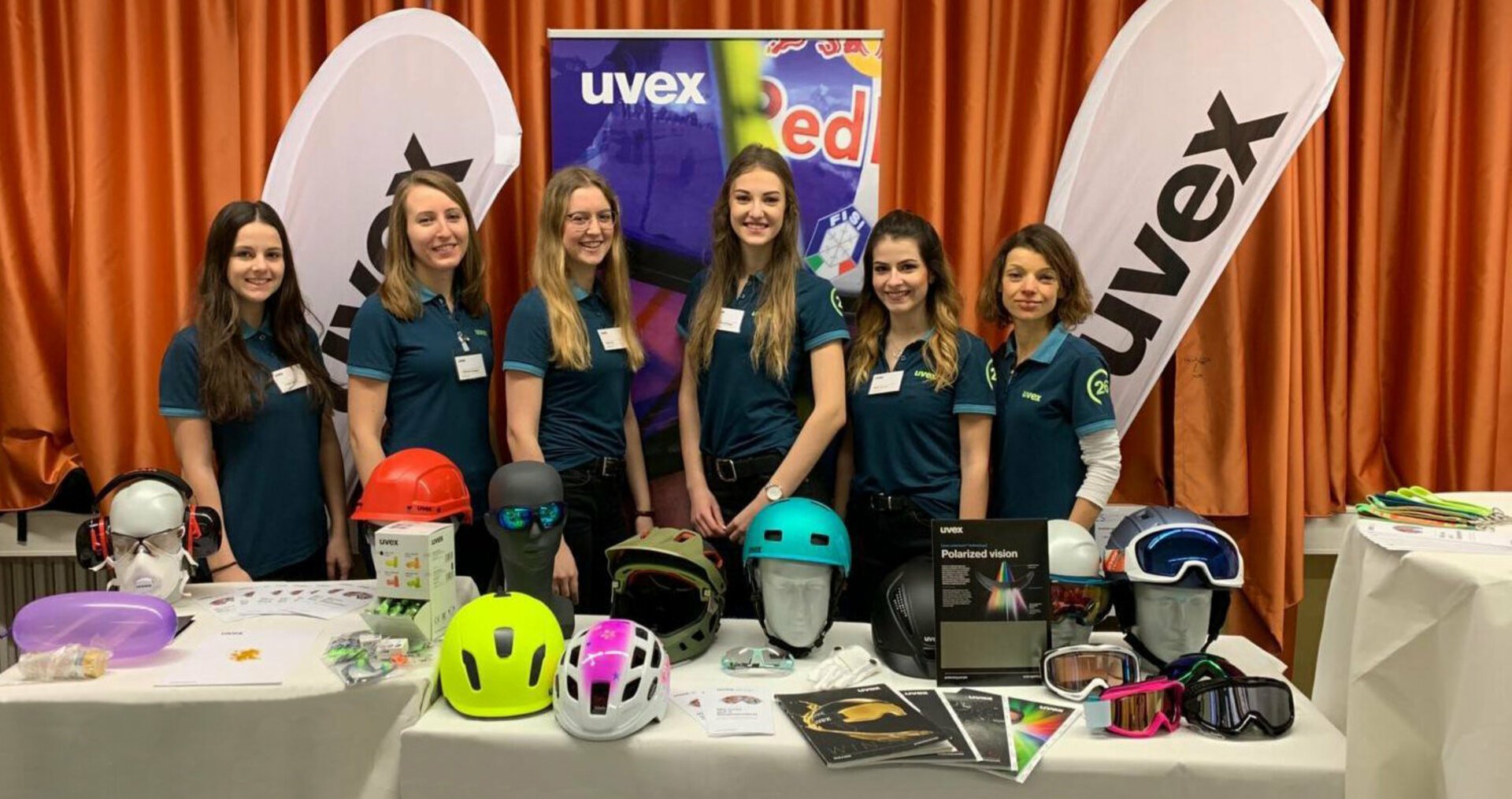 Vocational school training fair 2019
Every year apprentices of the Ludwig-Erhard-Schule in Fürth independently organize the training fair of the vocational school. In addition to their training company, the uvex group, they also present various products from the fields of occupational safety and sport. Our apprentices from the 1st apprenticeship year tell their stories:
A lot of students don't know what to do after school. Studying or an apprenticeship? A big question! The other: what exactly would I like to do later? An apprenticeship is helpful here in order to enter professional life and still keep the possibility open for a subsequent course of study. But where do you get the information from? What training opportunities are there at all? A visit to the training fairs can provide clarity. There you can learn a lot about already known training courses, but also about professions that you have never heard of before.
The Ludwig-Erhard-Schule in Fürth offers pupils from the surrounding schools the opportunity to familiarize themselves with the apprenticeships as industrial clerk and wholesale and foreign trade clerk. Our first-year apprentices introduced the uvex group as a training company. In addition to the organisation and structure, they represented us with a wide variety of products from the fields of occupational safety and sport. Of course there was support from the older apprentices.
The task of the day: to conduct a sales talk! The trainees were able to get a taste of everyday working life and reveal their knowledge when "selling" a product. In addition to the teachers, many students visited the uvex stand to find out about products and training opportunities.