uvex group Christmas party 2018
uvex group Christmas party 2018 From 16:15 hrs there was a lot of activity at the Sportpark Thomas Sommer, because the first of the 800 expected guests have already arrived. The mulled wine reception in the winterly decorated outdoor area offered the best opportunity to get in the mood for the following programme. In addition to the opening speech by Mr. Michael Winter, managing partner of the uvex group, Karl Platt, German professional mountain biker and his manager Friedemann Schmude were interviewed. The supporting programme was rounded off by a "Ugly-Christmas-Sweater"-Contest, which was won outstandingly by our HR-/AGM-Duo. The winners can now look forward to a voucher for a weekend in Berchtesgaden including VIP tickets for the luge World Cup.
Our managing directors also did not let themselves be lumpen and proved their musical talent! Attractions such as table football, photo lightbox, foot billiards or caricature drawing provided variety. The buffet left nothing to be desired and so it was possible to celebrate, and dance strengthened with the best musical entertainment of the band "Lauschrausch" or to hits from the 80s, 90s and 2000s mixed by DJ Frank Sonique.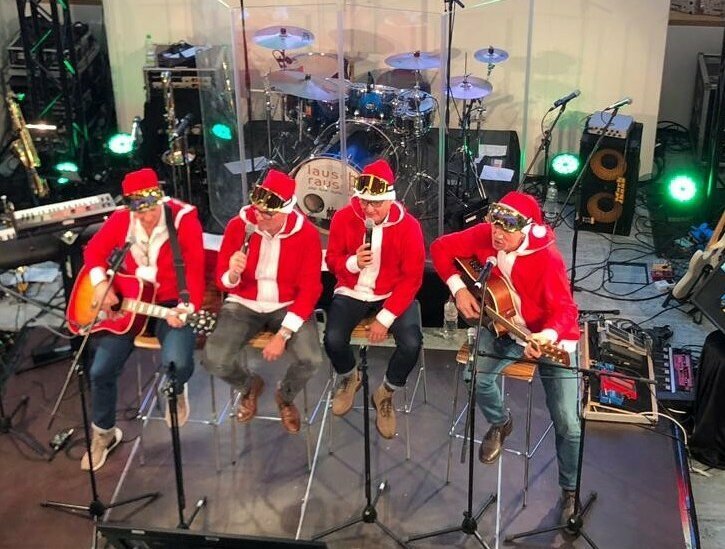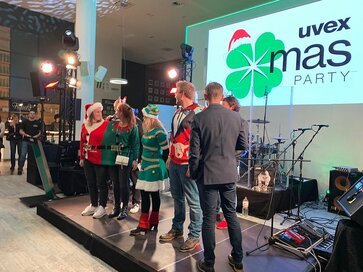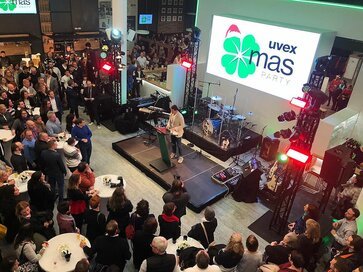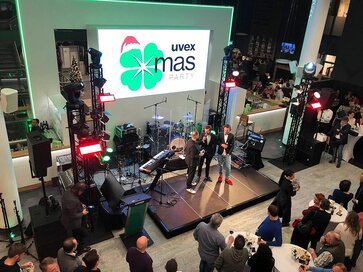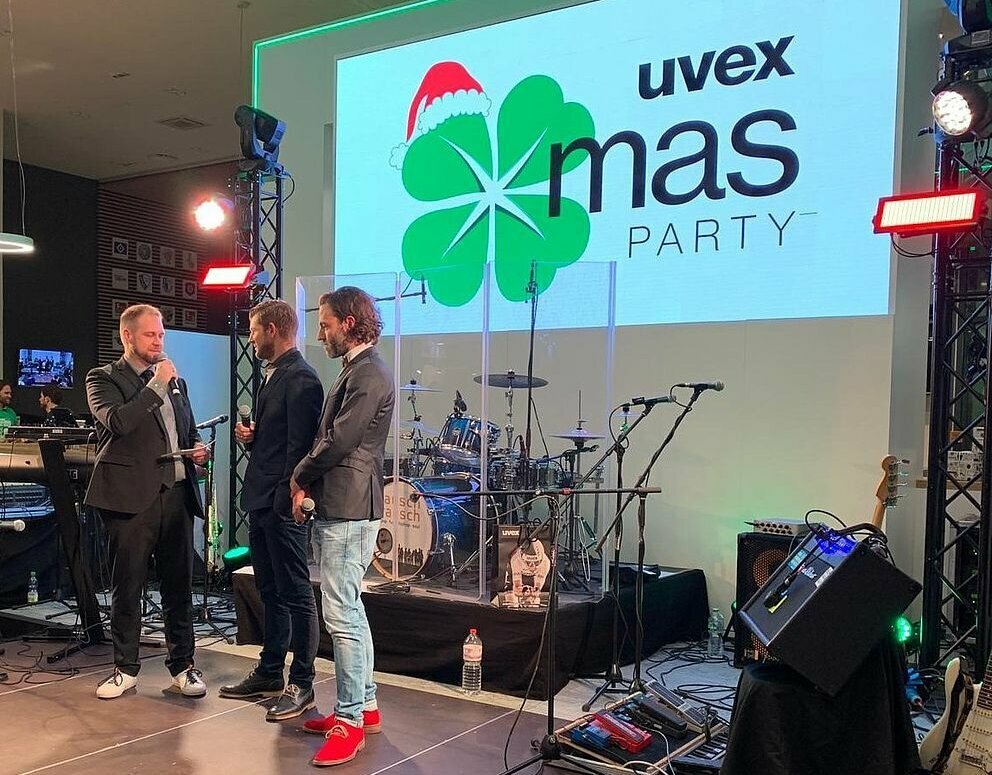 The Afterparty took place at disco Frieda in the city center of Fürth, starting from 21:30 and attracted still over 280 guests, who let the evening end into the late hours.
Of course, the good cause wasn't neglected either and about 2.800,00 Euro were collected for the benefit of three selected projects of the Rainer Winter Foundation. As announced in advance, this amount was doubled by the uvex group and rounded up to a fabulous 10,000.00 Euros thanks to a private donation. A winner was drawn from the lots sold, who can now also look forward to a voucher for a weekend including VIP tickets for the Women's Alpine Skiing World Cup in Garmisch-Partenkirchen.
We would like to thank all those involved who made this Christmas party an unforgettable experience, those who went all the way to Fürth and above all the organization team for the great implementation and great organization, as well as the shareholder family and the managing directors of the subgroups who made a celebration on this large scale possible. Thank you very much!