The canteen thanks for the loyalty of the employees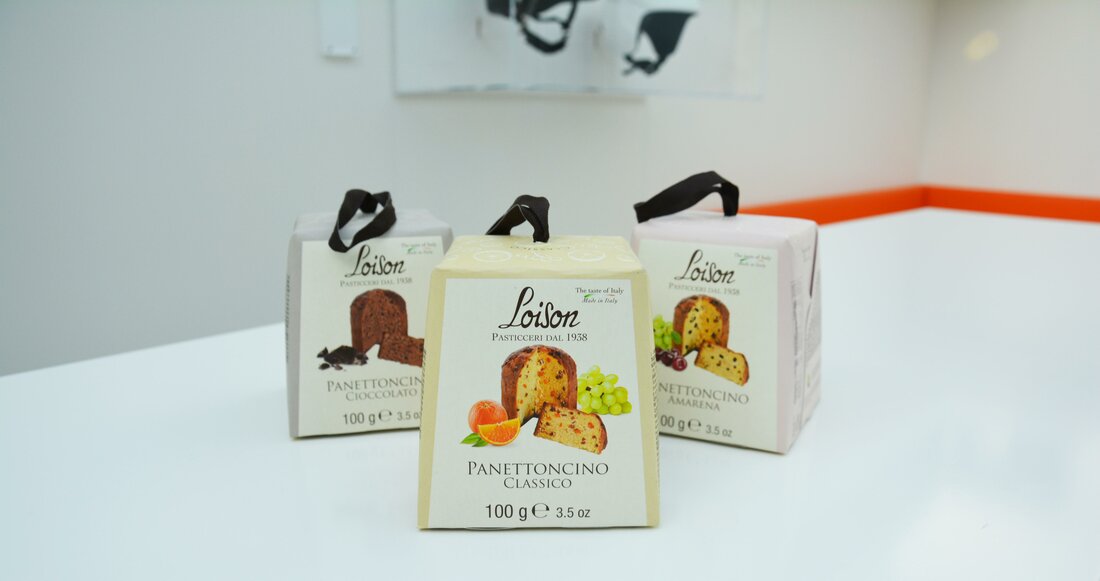 While we have the traditional Christmas Stollen at Christmas time in Germany, the Italians enjoy the most popular Christmas pastry: Panettone. Original from Milan, the airy-sweet Italian Stollen comes to the uvexeria today.
Today the uvexeria team thanked all guests with a special gesture. Panettone were given away as a small thank-you for their loyalty throughout the year. On average, 200 guests visit our canteen at lunchtime every day. There they are spoilt for choice between a vegetarian dish, a fish dish or a meat dish. And because we attach particular importance to health, there is of course a side salad from the buffet and drinks with the menu. For the caffeine kick after the meal you can use the coffee bar.
uvex subsidises the canteen from its own resources so that the employees can enjoy their lunch as cheaply as possible, but at a high quality.