If you look around the roads and cycle paths, more and more people wear a helmet when cycling. The increasing traffic density, new road users such as e-scooters or e-bikes and the faster speed increase the risk of accidents. This makes it even more important to protect your head properly with an intact helmet.
We talked to our experts and wanted to know if and when it is time for a new bike helmet. A bike helmet should always be changed after a fall, because it comes to the damage of the material. In addition, UV radiation should not be neglected because it has an influence on the material and its durability. Studies and tests have shown that after 5 years from the date of manufacture, the old helmet should be replaced with a new one. We at uvex also state 5 years.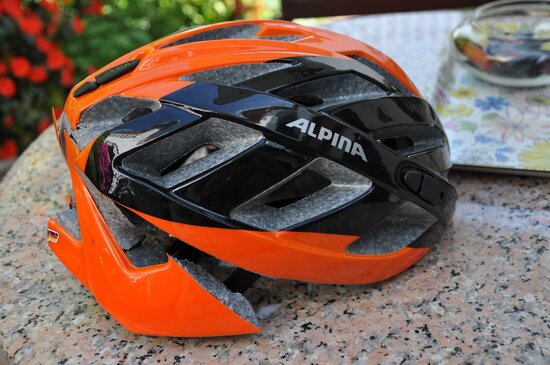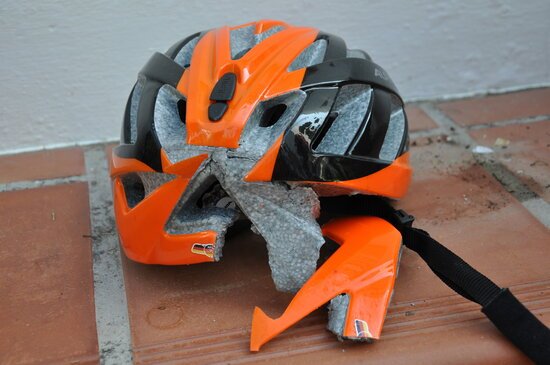 The story of one of our customers shows how important it is to wear an intact helmet.
After a collision caused by a motorcyclist, our customer, a racing cyclist, suffered considerable injuries, had to undergo a back operation, had a hematoma on the back of his head and bruises on the right half of his body. Thanks to his new bike helmet, worse head injuries could be prevented.
Six weeks earlier he had bought this new helmet on the advice of a bicycle shop dealer, because his was eight years old and the dealer made him aware that older helmets could no longer guarantee sufficient protection.
He himself says: "Today I don't like to think of what would have happened to me if I had worn my old helmet, approx. 8 years old, on the day of the accident".
We like to read your personal stories, because they touch us and strengthen us in our mission: protecting people!