School exchange to South Africa
Our apprentice Lara Hoyer was part of a school exchange program of the Ludwig-Erhard-Berufsschule and was allowed to travel to South Africa in April 2019. In the following Lara Hoyer looks back on her exciting journey and reports about her time in South Africa.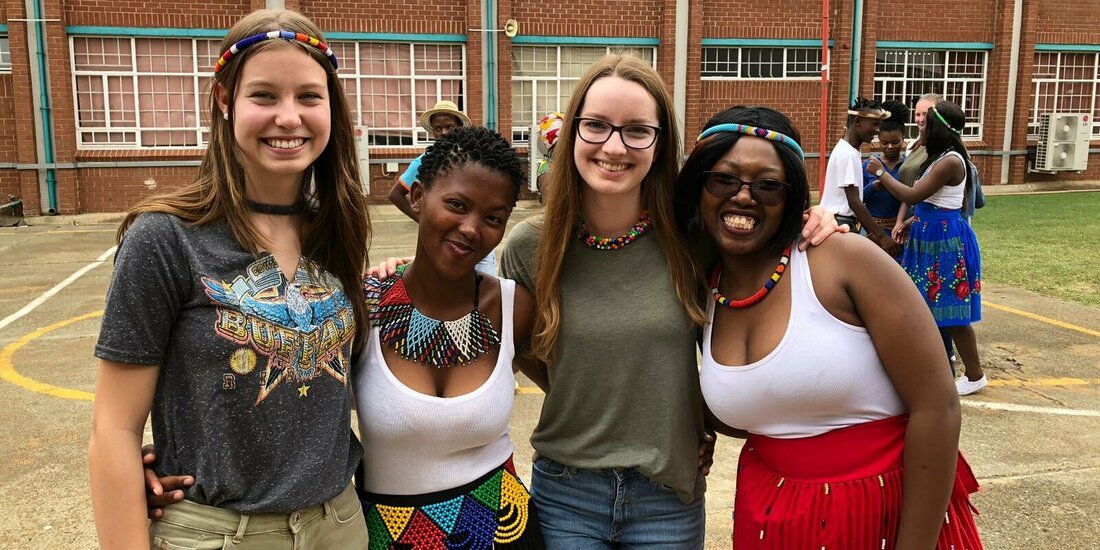 The Ludwig-Erhard-Berufsschule offers a variety of study abroad programs. Among other things, we also offer student exchange programs with the EWC College in South Africa. This year, as a trainee of the uvex group, I was able to take part in this great program from 01.04. - 18.04.2019 and gather impressions that I will never forget again.
After two very long flights we arrived on 02.04. in South Africa at the airport. There we were already expected by our host parents. Full of curiosity we met the South Africans, who welcomed us with a lot of joy. Already after the short acquaintance it was certain that we will feel very well here.
During the first two weeks we gradually visited the six campuses Alberton, Boksburg, Germiston, Kathorus, Kempton and Tembisa. Here we had the great opportunity to exchange ideas with the students. In almost every campus we were welcomed with dance and singing and immediately encouraged to participate.
Of course, we also had a wide range of visitor attractions on our programme. Starting with the birth? House of Nelson Mandela, the "Human of Cradlekind", the Lion & Rhino Park, Graskop Gorge Lift and Sun City. Our personal highlight was watching a lion from three meters away in Rhino & Lion Park.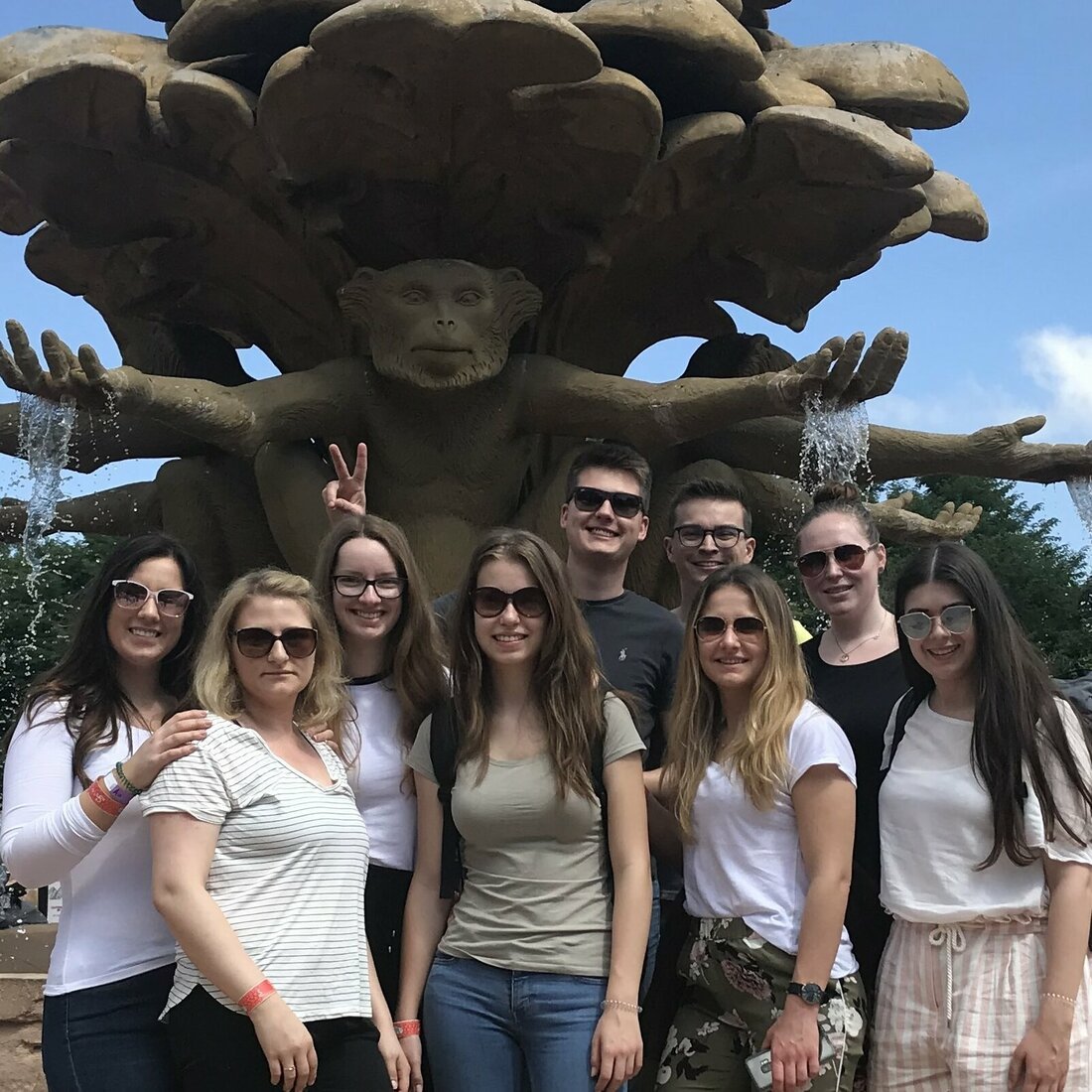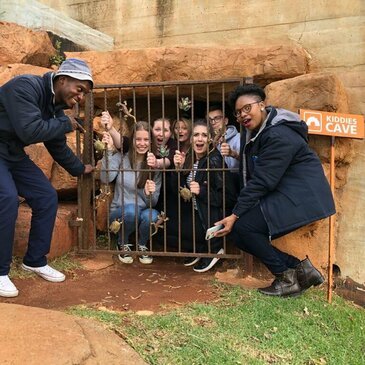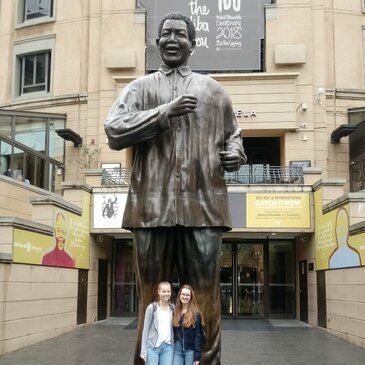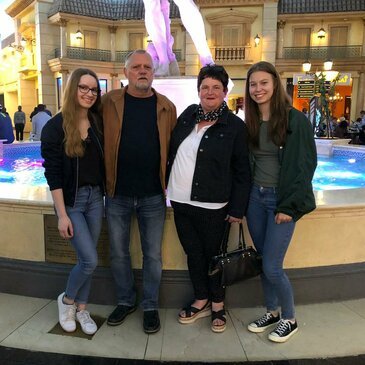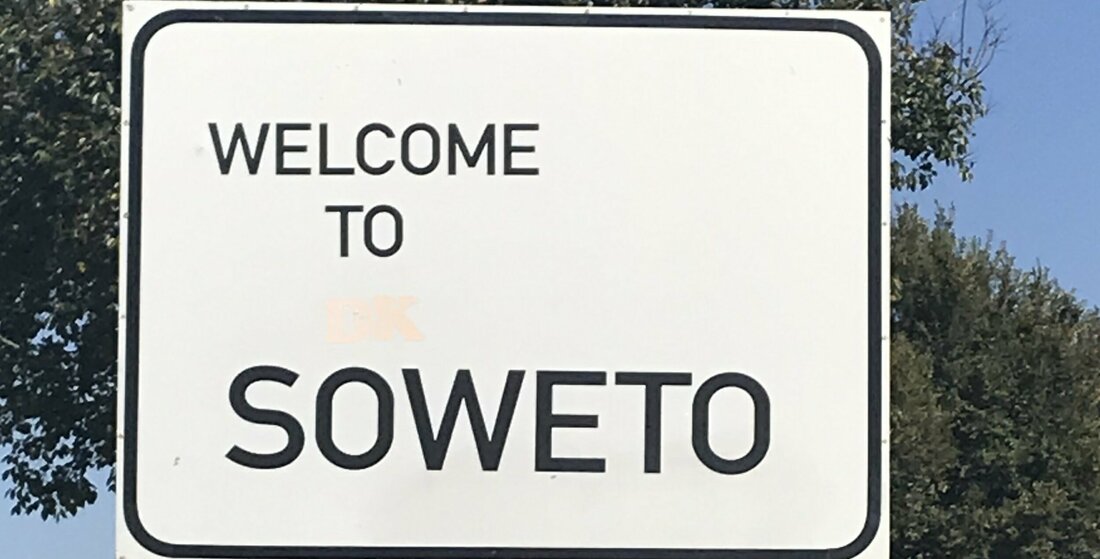 The most shocking and impressive day I had was in SoWeTo (South Western Township). The difference between rich and poor is probably most visible here. On one side there are people who are very rich and on the other people who live in corrugated iron huts without doors and clothes. This experience has probably shaped me the most and made it clear to me how well we are all doing.
The highlight of the stay was the Kruger National Park. We spent five days there with the aim to find the Big 5. Day after day we could see elephant, rhino, lion and buffalo, exept for the leopard.
On our way home from Kruger National Park the South Africans had a surprise for us: we had the unique chance to see and touch a hippo from close. Probably seeing and touching the most dangerous wild animal up close was a very exciting but also wonderful experience that I will probably never be able to have again.
After the last three weeks I can really say that I always felt welcome and accepted. A big thank you goes to the uvex group, which supported me financially and didn't charge for a generous part of my holidays. I will always remember this very special stay abroad.
Lara Hoyer