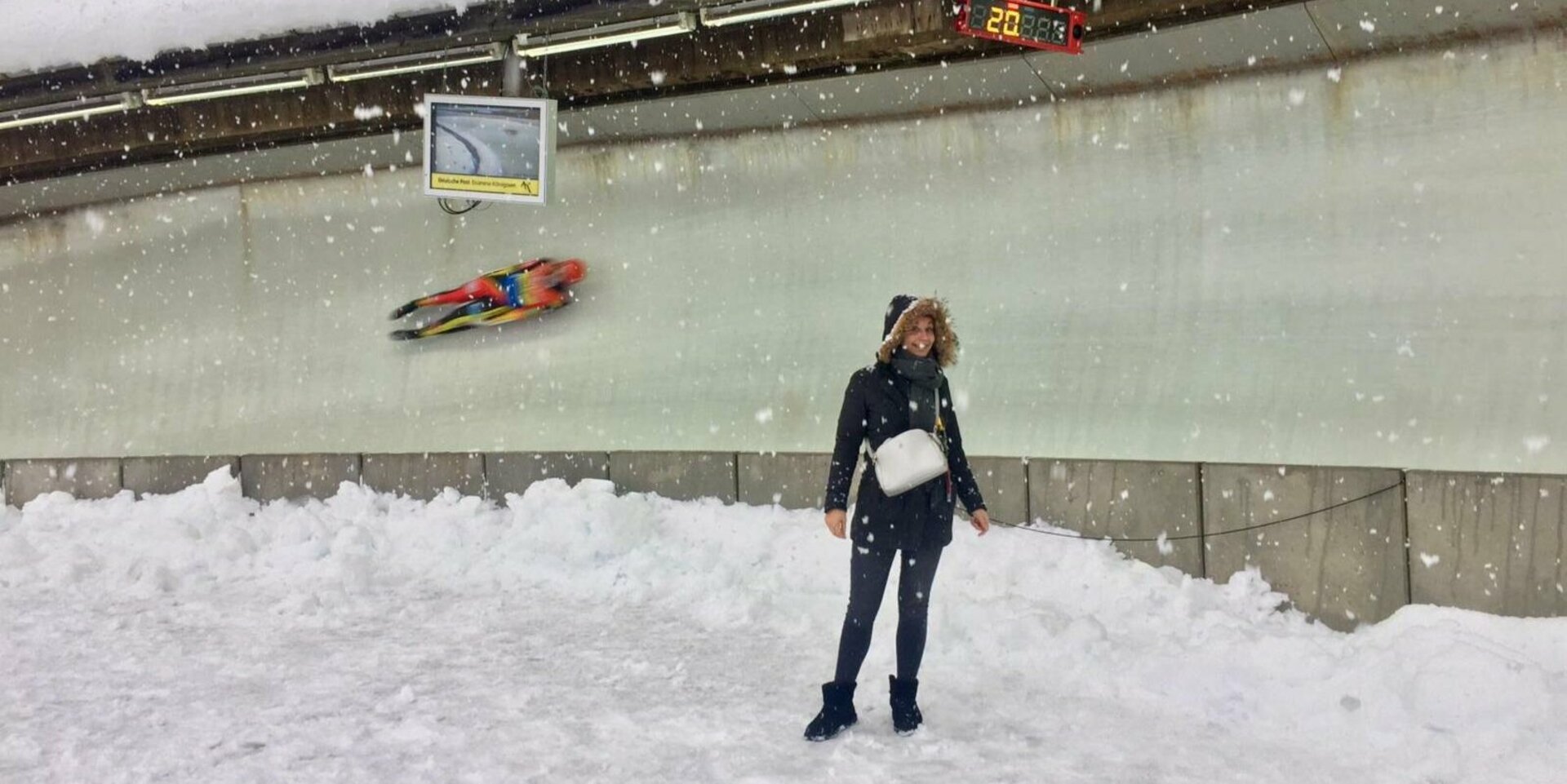 Luge World Cup at Königsee and Ugly Sweater?
What does a Ugly Sweater have to do with the Luge World Cup at Königsee?
Traditionally, the Ugly Sweater Contest was part of this year's uvex Xmas Party. The winners with the most unusual Christmas sweater could look forward to a weekend in a Hotel at Königssee including VIP tickets to the Luge World Cup. Packed in a "double sweater", the two girls from HR/Employer Branding won.
On Saturday morning and with wild snow flurries they started towards Berchtesgaden. Picked up by the VIP shuttle and brought to the hut, they could walk alone the whole luge run and cheer on the athletes in every bend. Felix Loch, Natalie Geisenberger and many other luger were also there. At the finish line there was a reception for the luger and a supporting programme with bands, interviews and various activities. In the women's individual race the German Julia Taubitz won, in the men's race the German Reinhard Egger. Because of the current weather conditions and the huge amount of snow, the race had to be stopped. Also a German team won the team luge.
Sarah "The event was really like a family reunion - everybody knows everybody and there is a great atmosphere. You're so close that you could easily shake hands with the luge runners while passing by. With about 120km/h you shouldn't do that of course. Between the races we could warm up thanks to the VIP passes in the luge house and get to know some of the athletes like the winner Julia Taubitz personally".