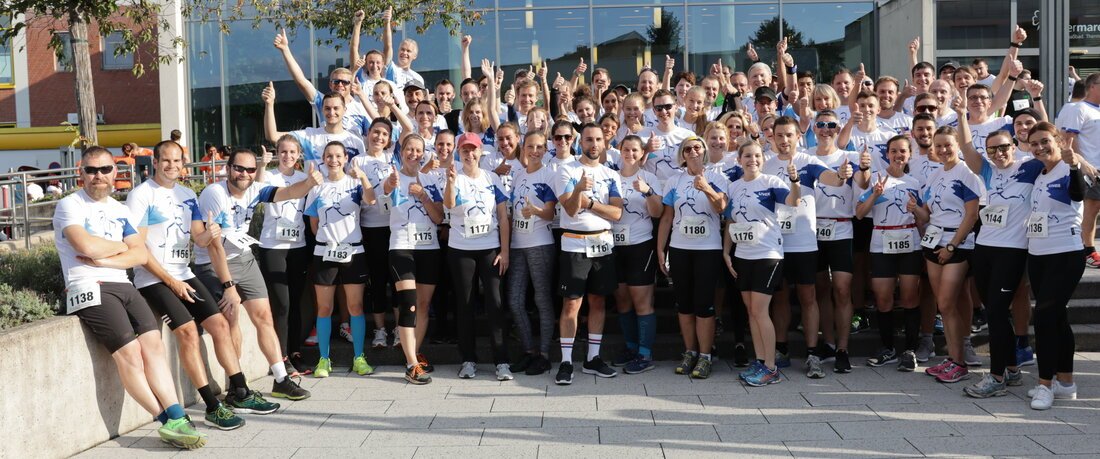 It was the 10th anniversary of the Fürth company run and of course the uvex group was also at the start. 75 participants ran the almost 6km long course in Fürth's Rednitzgrund.
At 17:30 the starting signal was given at Fürther Mare and more than 1000 participants started runnig!
Among these 1000 athletes there were over 75 uvex-runners, as well as Nordic walkers, who started for the uvex group.
It is particularly pleasing that we have two places on the podium among the male Nordic Walkers: Giuseppe Nitti was the first to cross the finish line after 39:10 min. On third place followed Dominik Reuter with a time of 42:10 min.
The best uvex ladies finished on place 11 (Christine Neubauer, 50:24 min.) and place 23 (Sabrina Bittner, 52:02 min.).
Among the runners, Johannes Schmidt, ninth in the men's overall ranking (22:19 min.), closely followed by Christian Blum (22:26 min.), achieved top results.
Michaela Kneidinger finished ninth with a time of 25:42 min. and was among the top 10 female runners.
We are especially proud of the first place with 75 participants* in the category "Most registrations with the company size of over 500 employees". All runners of the uvex group won a challenge cup, 200 Kichweih coins and 3 beer barrels. There is nothing left to defend the title for 2020.
Like every year it was a great event. Many thanks to everyone who took part and to the great organisation.