Factory tour for the Noris Arbeit gGmbH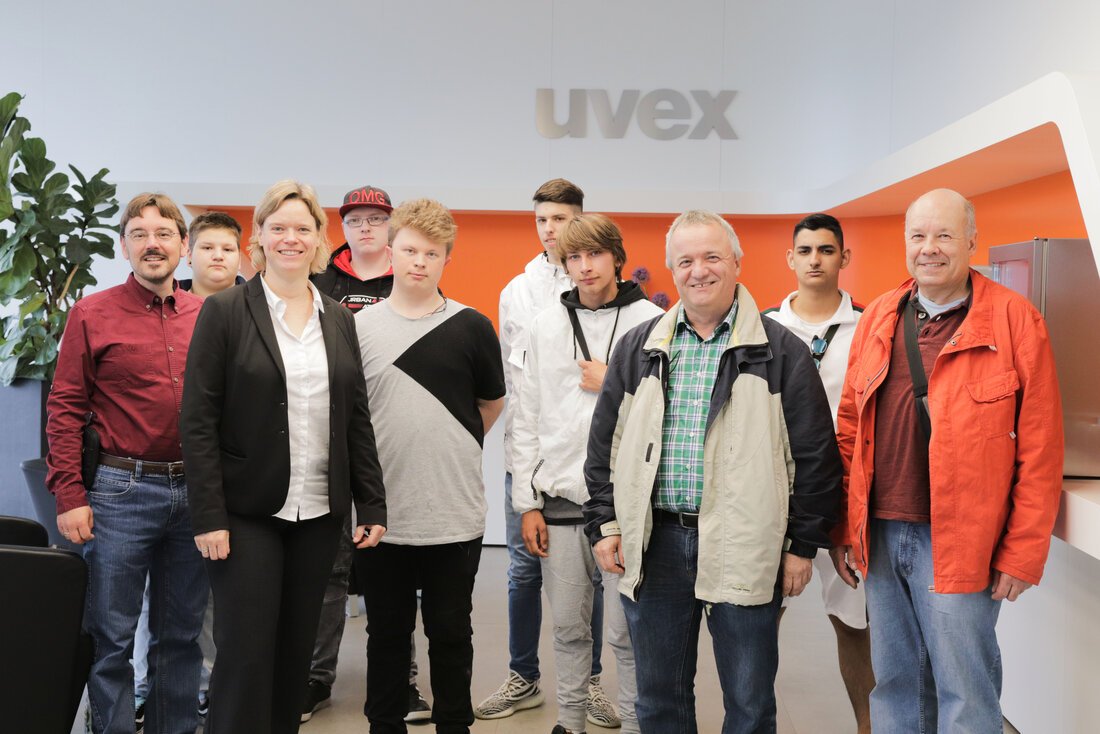 According to statistics from the Federal Employment Agency, around 27,000 young people were still looking for a training place in mid-January.
Noris-Arbeit gGmbH (NOA), a subsidiary of the City of Nuremberg, is trying to counteract this development within its measures. It supports young people in their search for a training place who have a variety of serious obstacles, particularly in the area of key qualifications. As part of its VPM-Pro vocational preparation measure, NOA intended a guided tour of the uvex group plant.
As we attach great importance to the topic of sustainability and social issues, we were happy to arrange a guided tour of the uvex group. The participants who visited our plant were able to gain interesting insights into work and production processes in order to get a concrete idea of plastics production.
We are looking forward to supporting young people in their career choices in the future.