Elevator Pitch: University Bayreuth meets uvex group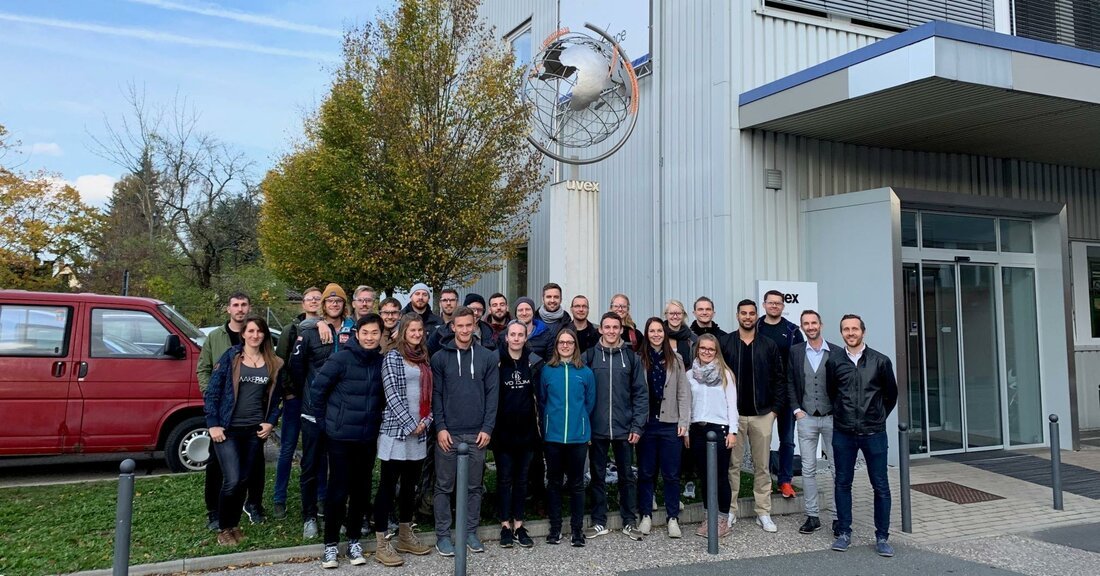 In the course of a cooperation with the University of Bayreuth and the study course Sports Technology (Head: Dr. Ing. Michael Frisch) we welcomed 30 students to the uvex academy. Elevator Pitches was the keyword: "You have 5 minutes in the elevator: convince your boss of your idea and get the go ahead for budget and research".
The host was the uvex sports group research and development department headed by Frank Proksch and developer Urban Plangger.
The students (Master of Science) presented their topics in groups for 5 minutes and then had to answer the auditorium's questions for another 5 minutes. The pitches are supposed to simulate future real situations, so-called elevator pitches, in which one has to convince one's own boss of his idea in the brevity of an elevator ride.
Topics such as the urban folding helmet of the future, the optimization of children's prostheses, the development of new fast-drying running shirts, the optimization of a wakeboard rope pull system and the development of cushioned compression socks were just a few of the topics on the agenda. These were concrete questions from industry partners (CEP, Powerslide, OttoBock, wakeparx, etc.).
Of course we took the opportunity to position ourselves as a potential employer of the future and guided the students through our high-tech plant, which left a visible impression.
As a small goodie, all participants were able to stock up on the latest winter protection products in the personnel sales department.
The ski season is now ready to start. We would like to thank all students and Dr. Ing. Michael Frisch for an all-round successful meeting - the ideal basis for a closer cooperation with the University of Bayreuth.