Dressing the Austrian Ski Association
On Saturday, October 12th, the athletes of the Austrian Ski Association were dressed for the 2019/2020 winter season in the Olympic Hall in Innsbruck. Uvex was also represented by two employees from the sports marketing department as well as one employee from the sales department Austria and me.
Before we started to hand out our helmets, ski goggles, spare lenses as well as sports and lifestyle glasses, our uvex booth had to be set up and prepared.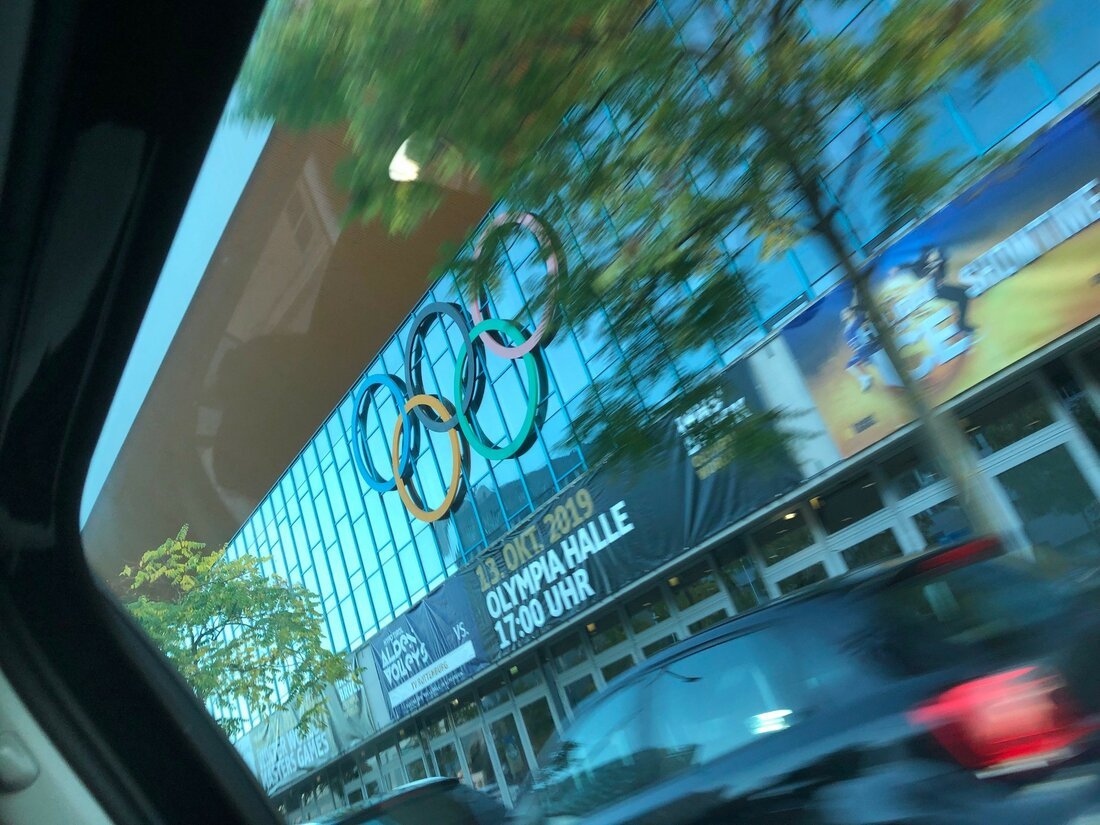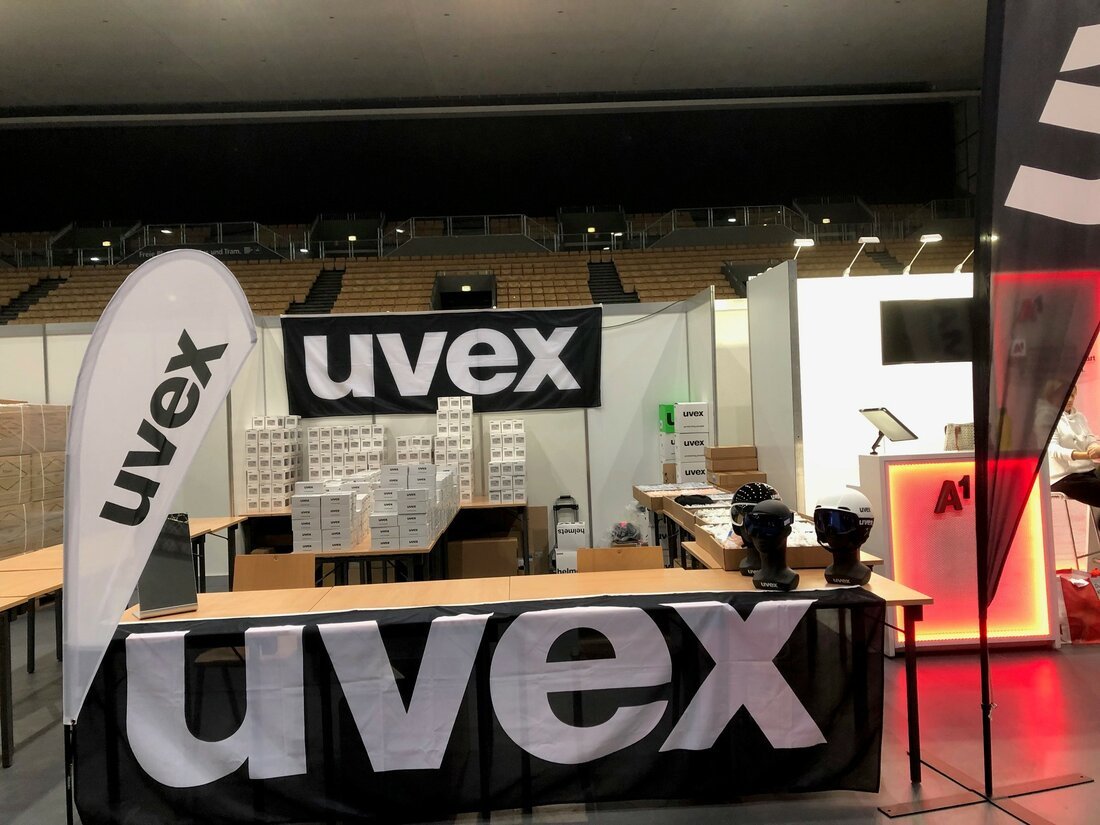 That's why we left Fürth early on Friday morning to start preparations in good time and check in at the hotel before. After the check-in we met with our colleague from the Austrian sales department and drove to the Olympic hall with the already fully loaded car. We've set up the uvex booth, sorted all articles that day until around 6 pm so everything was ready for the next day.
On Saturday at 7:30 am the dressing started. First our uvex products were given out to the alpine ladies and men from the A and B squads as well as to the athletes and trainers of the Nordic Combined, jumping, biathlon, cross-country and ski cross and to the snowboarders.
At 12.00 o'clock there was a short lunch break, during which I had the chance to have a closer look at the other booths in the hall.
Shortly afterwards, the B and C squads, the para sports and the ski freestylers as well as the ski mountaineers were equipped.
Around 2:00 pm the clothing went to an end and we began to pack up the left stuff and clear the booth so we could drive home afterwards.
It was a really great opportunity for me to get to know many top athletes up close and to work with them as well as to get to know Austrian employees of uvex.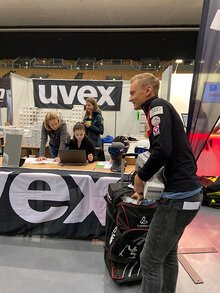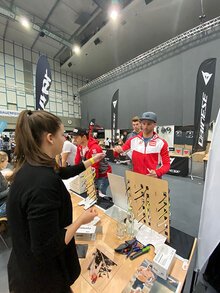 Author
Franka Düssil
Apprentice