uvex against blood cancer - DKMS donation campaign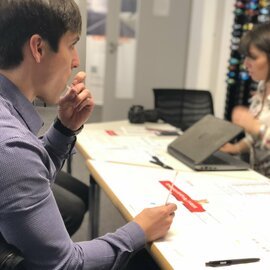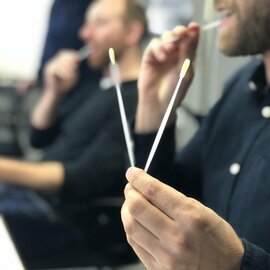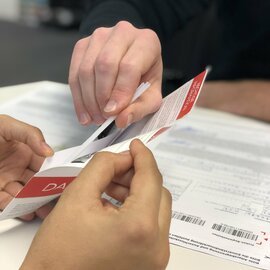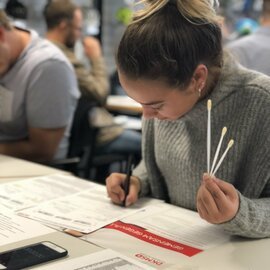 In Germany, a person is diagnosed with blood cancer every 15 minutes and often no suitable donor is found. Following our mission of protecting people, we gave our employees the opportunity last week to register in the DKMS database to save the lives of patients with blood cancer.
We would like to thank all our employees. 86 of them have registered. Those are 86 chances for leukaemia ill ones. Many thanks!
Only a few minutes were needed to become a donor and thus a lifesaver. A cheek swab with the help of three cotton swabs is enough. These samples were sent to the laboratory to find out whether one of the uvex employees could be considered as a genetic twin of a patient suffering from blood cancer and thus as a donor. The tissue characteristics must match. If there is actually a match and a donation, there are two possibilities. With peripheral stem cell donation, which is carried out in 80% of cases, the stem cells are filtered out of the bloodstream on an outpatient basis. With bone marrow donation, bone marrow is removed from the iliac crest under general anesthesia. Just a few days later, a patient may be given the chance of a second life thanks to this donation.
Article
More information and how you can become a stem cell donor can be found here: www.dkms.de/de