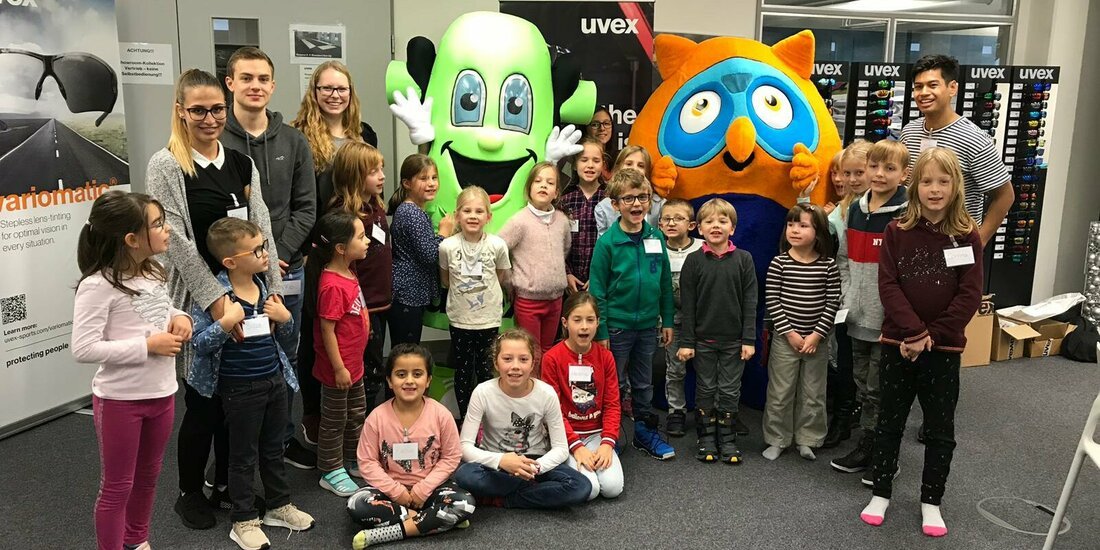 Day of Prayer and Repentance
Every year on the Day of Prayer and Repentance, we offer our employees the opportunity to register their children between the ages of 5 and 10 for our childcare program. This offer is always very popular - not only by parents and children, but also by our apprentices. They are responsible for designing and implementing the entire supporting program and also for taking care of the children.
This year´s motto of the day was "Creativity and Movement". In addition to making mandalas and Christmas baubles, our apprentice Johnny rehearsed a dance together with the children. You can see that Johnny, who has danced professionally on a national level for many years, has proven his expertise here.
"For the trainees it is not only the "normal everyday life", the training brings with it, but also a great opportunity to creatively deal with the planning of an event. Organisation and coordination are mainly the responsibility of the apprentices. They learn to structure themselves and to find a common denominator in the team. The nice thing is that our apprentices are very well networked with each other and such tasks also strengthen the network. Of course they are supported in planning, but the aim is to learn to take on responsibility and to encourage the trainees to work independently. I also did my apprenticeship at the uvex group and enjoy looking back on my time there. It is simply a good thing that as an apprentice you can and may also take on these tasks. You learn a lot," says Julia Scheuerpflug, HR Assistant HR / Family Policy.
video