3,8km swimming, 180km cycling and 42,2 km running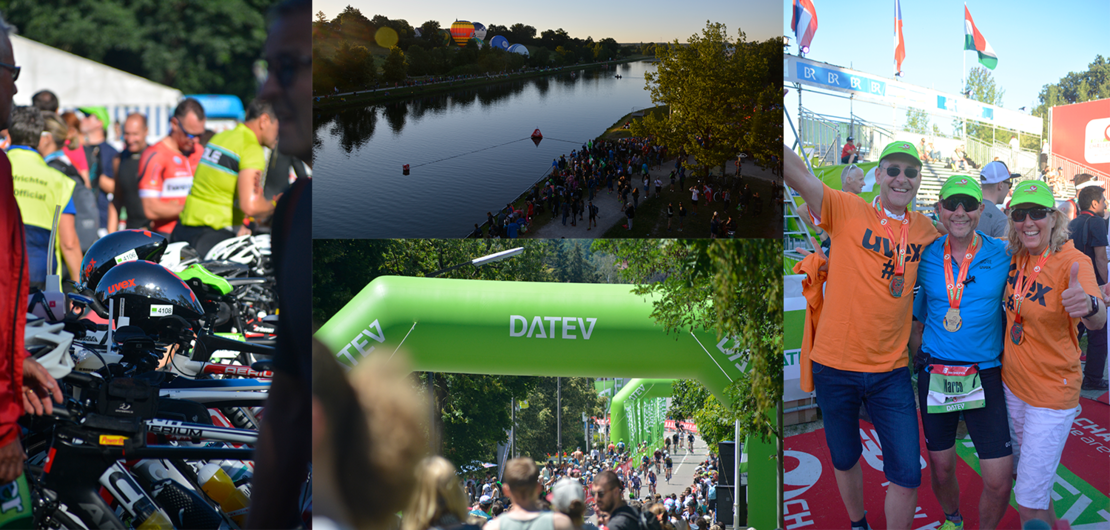 Within two individual starters and 5 relays, the uvex group competed in the Datev Triathlon on July 1. The athletes swam, cycled and walked in wonderfull sunshine and some mean wind. All uvex participants arrived safely and overjoyed and accepted their medals between thousands of cheering fans, friends and families in the arena. The magnificent day was celebrated into the late evening hours, which ended with fireworks. 35 years Challenge Roth - #wearetriathlon - the uvex group was part of it!
Congratulations to our employees and Chapeau for the magnificent performance of each individual.
#uvexgroup #protectingpeople #swimbikerun #challengeroth #challengeforall #datevchallengeroth