Attractive employer ?
The uvex group is one of the 25 most attractive employers in the Nuremberg metropolitan area. This is the result of a survey of employees conducted by Statista's data analysts. The criteria´s: Which employer shapes his region, who shows social responsibility and who is often recommended. Here you can find the whole article
Of course, the award makes us proud and strengthens our entrepreneurial spirit. Now we wanted to form our own impression of how the uvex group appeals to our own employees and have come across an absolutly great personality that we would like to introduce.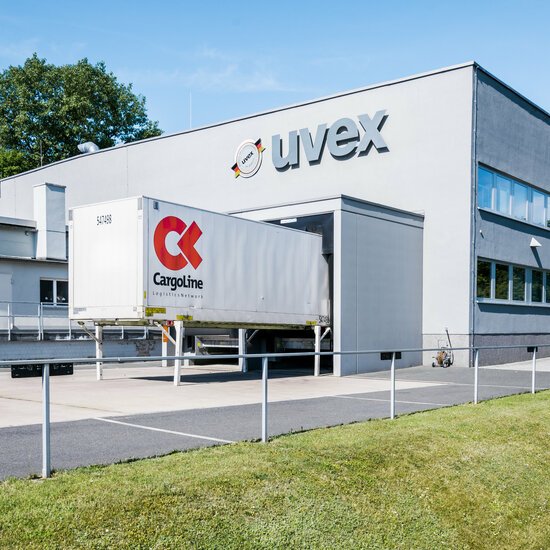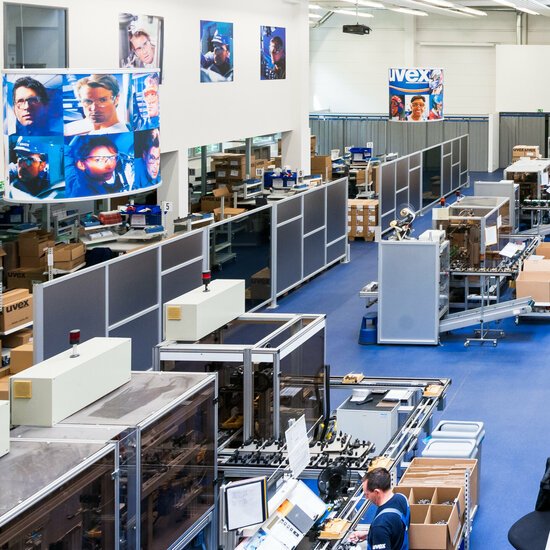 We talked to Mrs. Schuster from the assembly department and asked her why she likes working for the uvex group and what makes it special.
She has been in assembly since 1998 and will retire in the coming years. The trained carpet weaver joined the uvex group through her daughter. One day a job was vacant, and her daughter came up to her and said: "You love to do handicrafts, that would be something for you" and a reserved "OK, I'll give it a try" turned into proud 21 years.
On her first day at work she was particularly struck by the sound of the machines, because "The sound of the machines reminded me of my work at that time, it awakened many memories" and the work also has parallels with the work of a carpet weaver: it is "structured and clocked".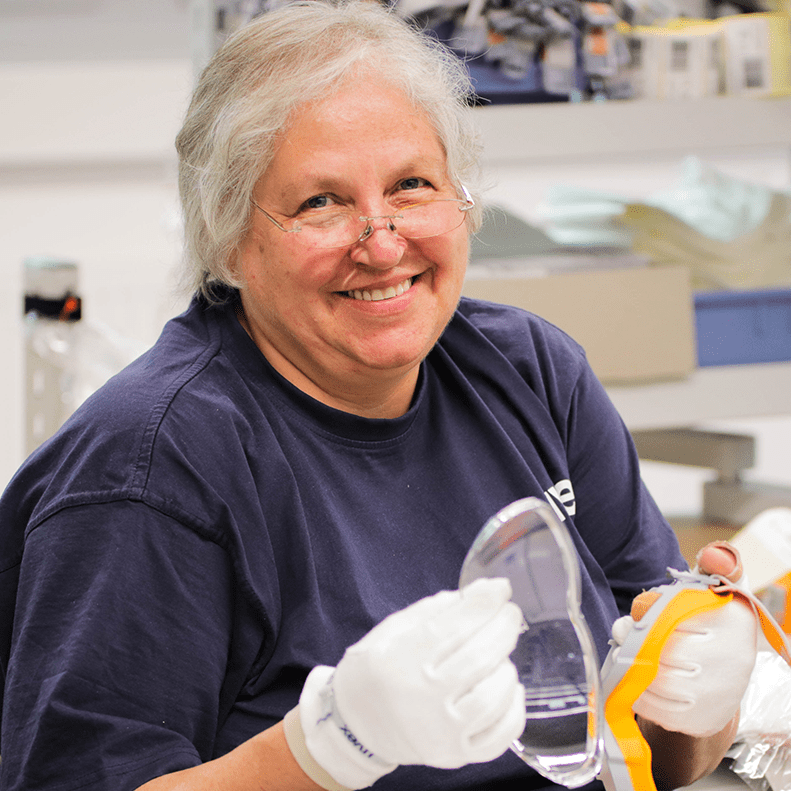 Mrs. Schuster, why have you never felt the need to leave uvex in 21 years?
With a smile on her face she began to tell why uvex is "a highlight" for her personally. "This question isn't that easy, I can't list everything now, but I feel comfortable from A to Z, having a super boss, the work is fun, and the working hours are very well arranged. We have age free time here from 58 and so I have a day off every 2nd Wednesday. I hardly know any other company where such a thing still exists and beyond that the Friday shift ends at 11:45, so you have 2.5 days "weekend".
She also began to talk about the relationship with her superior Mr. de la Cruz: " Mr. de la Cruz and me are on the same wavelength. He's a great boss and I don't know how to thank him when I retire soon. He always stood behind me no matter whether in good or bad times. He is a person of trust, a glue that holds everything together. With such a boss, you have no reason to leave the company." She also proudly tells us that her daughter is still working at uvex safety today.
You said that you would soon be retiring, what would you give to a potential successor along the way?
For my job, you need adaptability, ability to sit still, patience and the desire to work.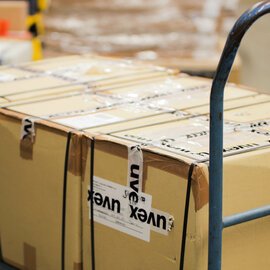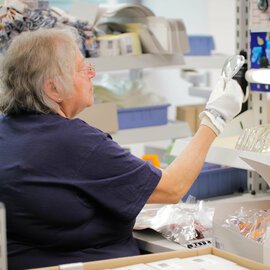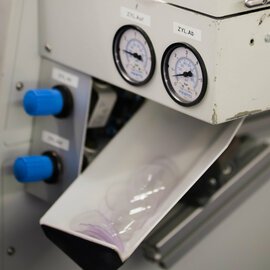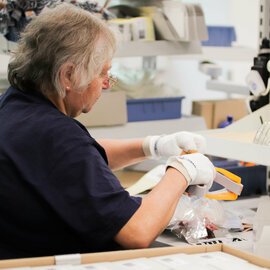 Dear Mrs. Schuster, we wish you all the best for the future and are very grateful and glad that you will stay with us for a while longer - as one of our "protecting people".