"Well, you picked yourself a turbulent time to be with us", Thorsten Udet - Director Marketing & Communication - greeted me after coming to his department to join during my training.
Every two years for four days in autumn, the world's largest trade fair for safety and health - A+A for short - takes place in Düsseldorf, which is one of the most important international events for the UVEX SAFETY GROUP GmbH & Co. KG. This year, from November 5th to 8th, 2019, it was time for A+A again.
I am currently being trained as an industrial clerk at uvex, now in my second year of training and had the great opportunity to experience A+A 2019 up close for three days.
The exciting adventure began for me on Monday, November 4th. I went to Düsseldorf together with a colleague to help set up the trade fair booth. When we arrived at the exhibition grounds in the afternoon, I was overwhelmed by our 600 m² booth and its elaborate design. As it had been set up since Saturday, only the finishing touches were still missing, p. e. product displays.
When everything was finally in place in the evening, I drove to our hotel together with the marketing team to finish the day in the restaurant.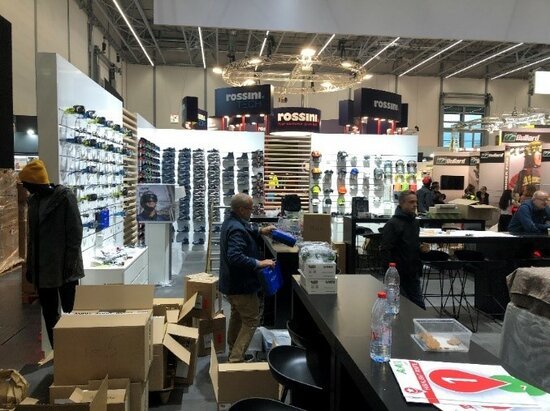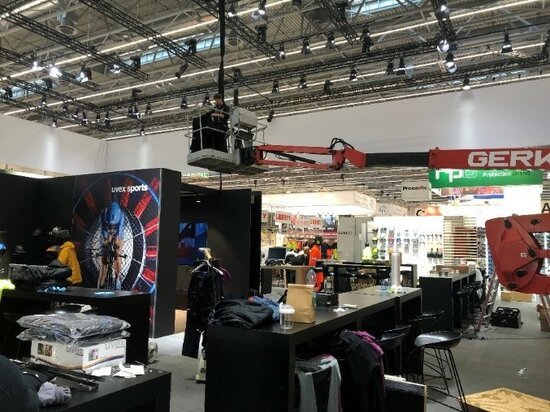 The next morning, at 8:00 a.m., the entire uvex trade fair team, consisting of around 200 national and international employees, gathered at our booth to be welcomed by Mr. Stefan Brück - Managing Director, Chairman/Sales of uvex safety group.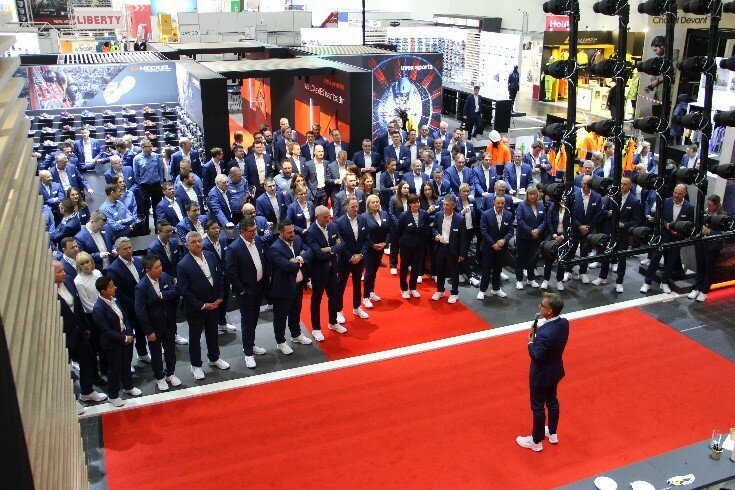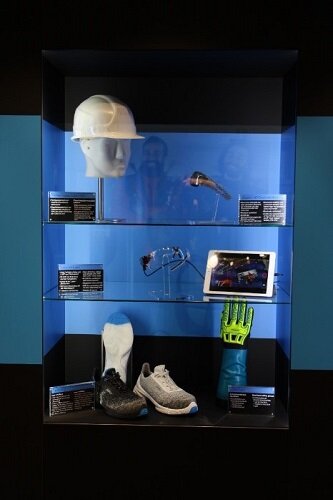 When finally, at 9:00 AM, the starting signal for the fair was given, our booth filled up rapidly with visitors and customers. You could've seen their enthusiasm for our newest product innovations. This year our focus was on individualization, diverse designs and the latest technologies, such as the presentation of uvex techware. Digital functions are integrated into the protective equipment in order to interact and communicate with people depending on the situation.
If that wasn't enough for you, you could marvel at our show highlight of the fair: A hypervision system that holographically played a film of our latest product innovations with LED rotors. One could observe how visitors tried to record the image with their smartphones as the human eye can. Unfortunately, however, this is not technically possible. Nevertheless, here is a small impression of it:
My job at the fair was to distribute our new uvex catalogues to employees and customers, as well as giveaways, which was a lot of fun for me as I made contact with many national and international colleagues. This year there was something very special about our giveaways: uvex safety spectacles with 3D-printed temples. As a little extra, the customer could even have his name lasered onto the eyeglass mirror.
When the first day of the fair ended successfully at 6 p.m., most of the employees went on to the customer evening, which took place this year in the VIP lounge of the Düsseldorf Merkur Spiel-Arena and to which our most important customers were invited to. I myself had dinner with my colleagues from the sales-team. After a nice evening, I fell into bed exhausted, but was already looking forward to the next day of the fair.
It was opened by Mr. Martin Leusmann - Managing Director Sales of the uvex safety group - and anyone who thought that our booth was already bursting in front of visitors the day before, made a huge mistake.
When my working shift at the trade fair ended at noon, I strolled through the trade fair with a colleague to have a look at the competitor stands. Afterwards we said goodbye to our colleagues who had two more days to work at the fair.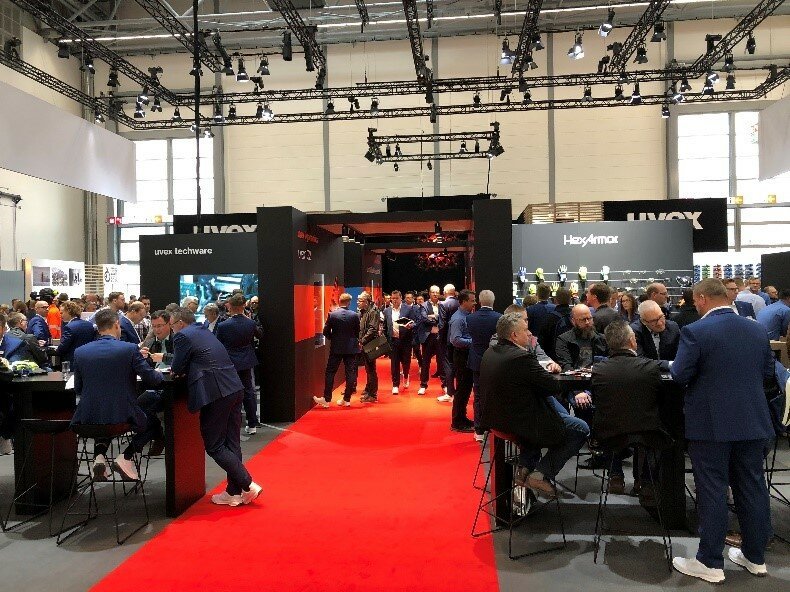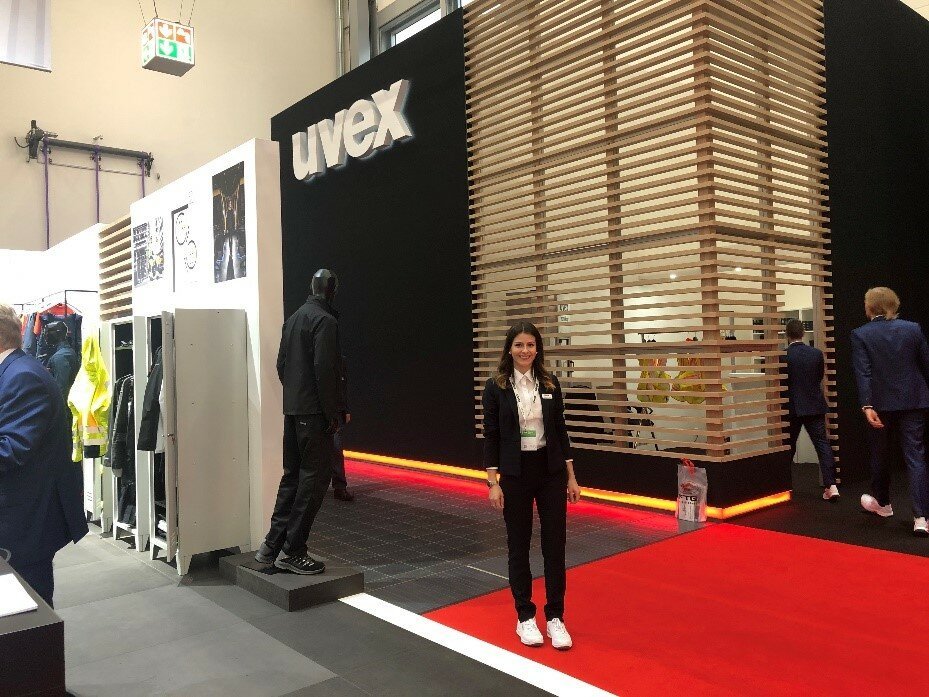 I am very happy that I had the opportunity to experience the A+A 2019 from the point of view of an organizational team, because I gained a lot of new experience, got to know new colleagues and, above all, had a lot of fun. Most of all, I was fascinated by the impressive trade fair appearance, the motivation of our employees and our latest innovations to protect people, which is why I am very proud to be part of the uvex group and grateful that trainees are also offered the opportunity to actively participate in such events.