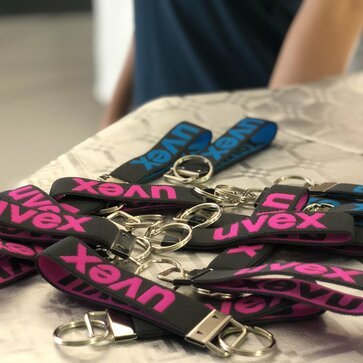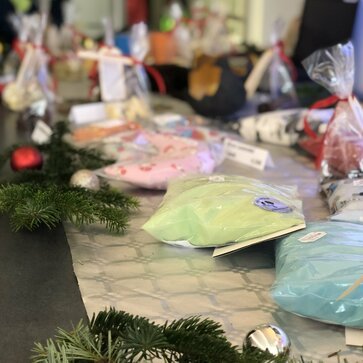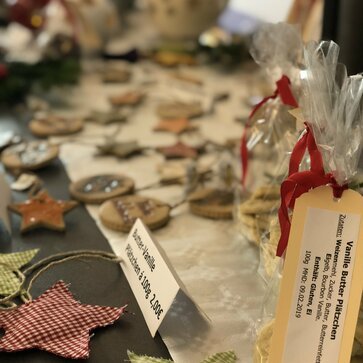 Every year the uvex group hosts the Rainer Winter Foundation's popular Advent bazaar. This is just one of many events that our apprentices are allowed to organize and supervise during their training. At the bazaar, our apprentices sell goods donated by employees, books, pastries and much more for a good cause.The total proceeds will be donated to the Rainer Winter Foundation.
In the year 2017 a sum of 5.000 € was collected, which was donated to the Fürth children's home St. Michael for the design of a group room. Our apprentices sold more than 100 packets of Elisen gingerbread from the Rummelsberger Bäckerei, 120 handmade wooden and ceramic articles from the Rummelsberger Werkstätten in the Auhof, as well as around 50 uvex products from sports and occupational safety last year.
We would like to take this opportunity to thank our apprentices who support this campaign so actively and in such large numbers every year and our employees who support a good project every year anew with a purchase or donations in kind (e.g. books).
You can find out more about apprenticeship at the uvex group here