Joining us
We are delighted that you are interested in a career with uvex. Find out more about joining uvex and career opportunities offered on the following pages.
What it feels like to be one of us, one of the protecting people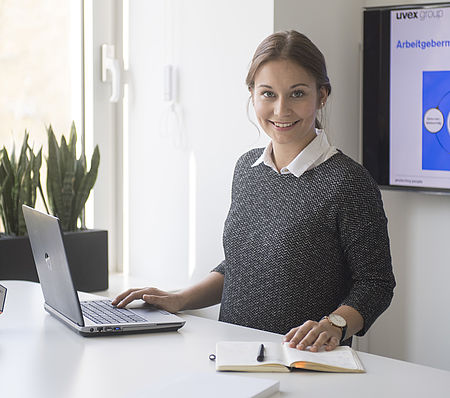 Sarah Galonska, personal assistant HR, UVEX WINTER HOLDING GmbH & Co. KG
Through my 2.5 year apprenticeship as an industrial clerk, I had the chance to get to know all areas of the family-owned company. My conclusion from my experiences with my colleagues, newly found friends and the environment in the uvex group? This is where I want to stay and develop.
Working in the uvex group means more than just finding your way to the office every day, but working with great colleagues day after day to protect people. Our vision in the area of human resources is to protect people noticeably for you.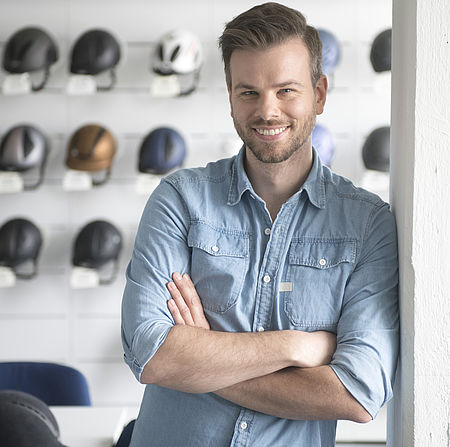 Tim Spranger, Consumer/ Online Marketing Manager, UVEX SPORTS GmbH & Co. KG
To be one of the protecting people and to be able to contribute to the protection of people is the daily motivation of my work.
At my job as Consumer/Online Marketing Manager at uvex sports, I need to understand how the target group we want to address in the web, thinks. Because I also depend on protection when mountain biking in my free time, I can identify strongly with the employer brand promise "protecting people" and feel like being part of the target group.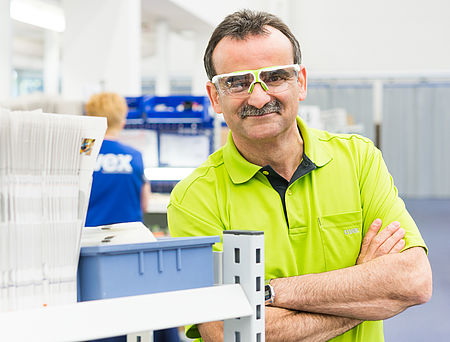 José de la Cruz, Assembly management, UVEX ARBEITSSCHUTZ GMBH
I have been working for uvex since 29 years. That alone is certainly a positive statement. I am sure this is already a positive statement. It is important for me to work for an internationally active company that is still a family-run business. A company that, true to its motto "Business is people", challenges and encourages its employees under the best possible conditions.
Short decision paths and the development opportunities offered were important factors for me, which I found here and which have motivated not only me but also many other colleagues to remain loyal to the company for so many years.