SAWO 2016, Poznan, Poland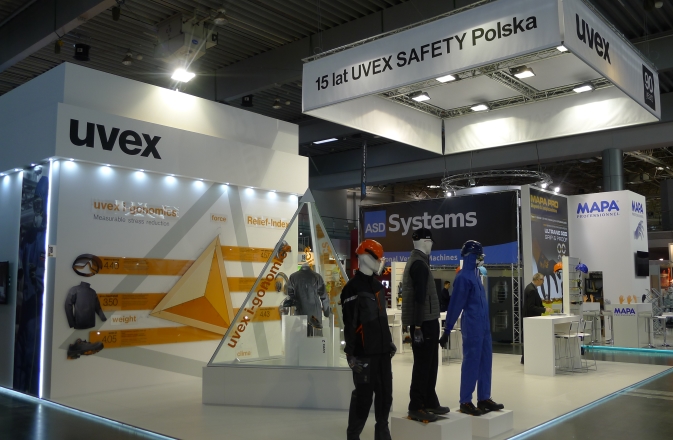 The SAWO Exhibition 2016 (April 26-28) in Poznan was a great success. For the unique and elaborate stand concept for the anniversaries - uvex 90 years and 15 years uvex safety Polska – the exhibition organiser honoured our Polish colleagues with the marketing award "Acanthus Aureus"!
In the heart of the stand, as already on the A + A in 2015, a glass pyramid towered-up which explained the product system i-gonomics and the relief index.
With over 24,000 visitors the SAWO in Poland is one of the most important platforms for workplace safety.