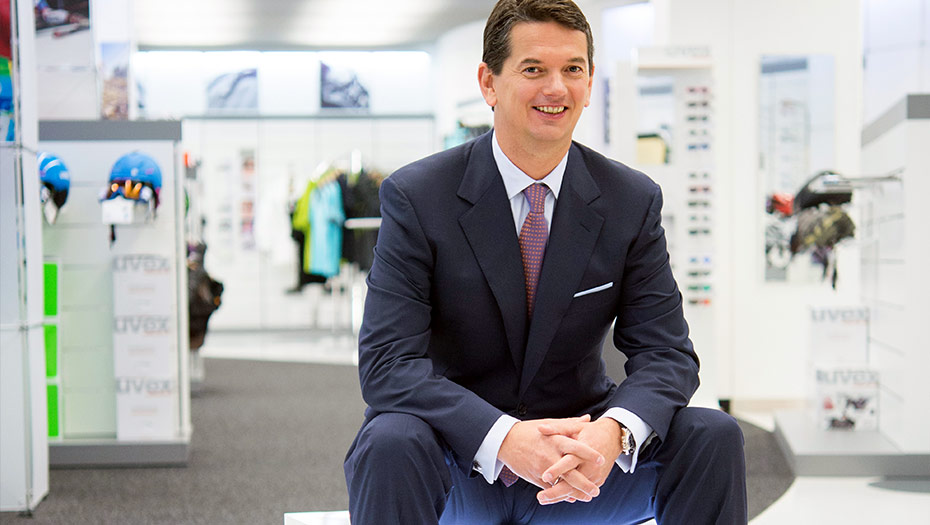 This year is a very special one for us: in 2016, uvex will celebrate its 90th birthday.
This means 90 years of innovation in line with our philosophy of "protecting people" reliably, whether at work, in sports and during leisure pursuits.
Our path from a small craft workshop to international brand has allowed us to make a telling and successful contribution to the history of German industry. As a specialist, uvex has been an established name in the fields of sport and industrial health and safety for many decades. Today, uvex stands for the highest possible reliability and quality as well as for new, pioneering innovations. For this reason, more than 1,000 elite athletes around the world place their trust in uvex products, including many German sporting stars from the worlds of winter sports, cycling and equestrian pursuits.
Despite the group's global positioning, uvex is a family company whose headquarters remain in Germany today. We feel an obligation to Fürth and, even after 90 years, the majority of our own manufacturing plants are in Germany and Europe.
On this website, you can not only discover the origins of the uvex brand and our famous technologies and innovations, but also glean an insight into the people behind our success. Furthermore, you will also learn just how important close partnerships with top international sportsmen are for uvex. As a third-generation family company which operates independently of banks, we intend to continue value-oriented growth, thereby laying the foundations for a successful future.
I would like to invite you to get to know the uvex brand better and hope you enjoy our special 90th birthday website.
Yours,
Michael Winter
Managing Partner of the uvex group